French prime minister appeals to striking workers
By EARLE GALE in London | China Daily Global | Updated: 2019-12-13 09:20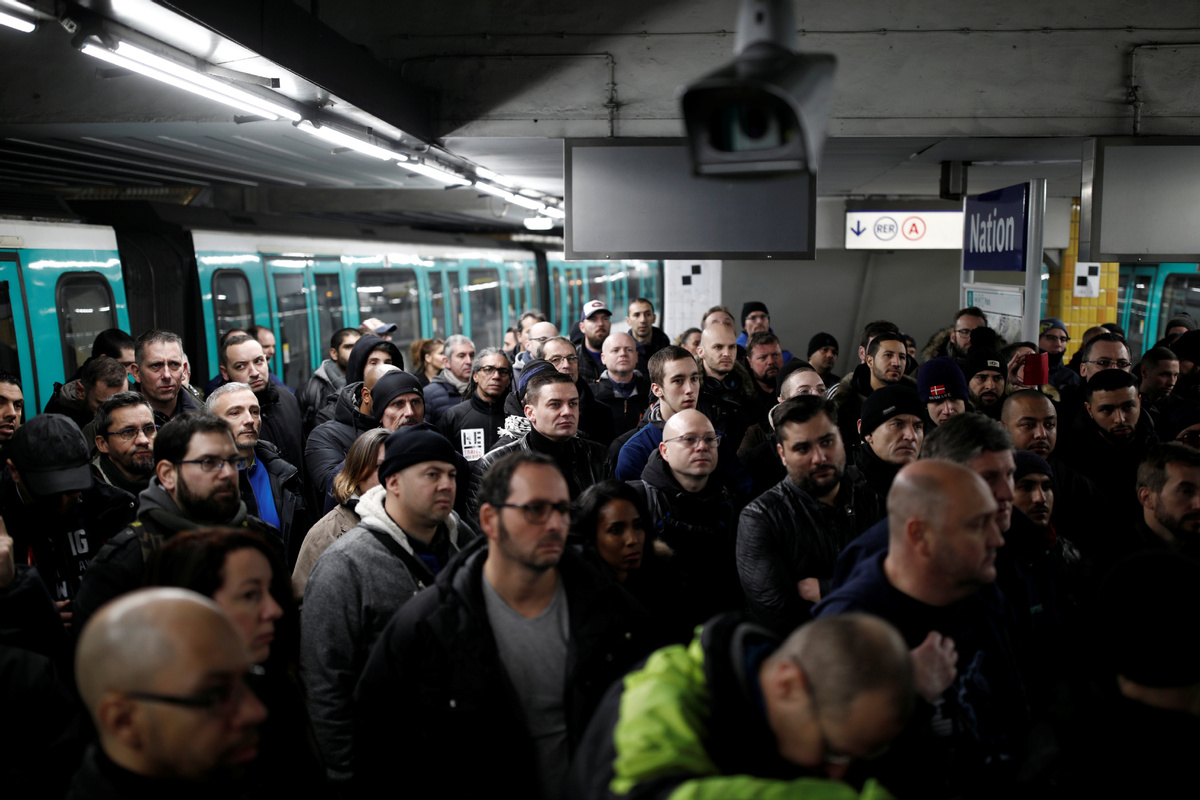 Plans to overhaul the French pension system, which led to mass strikes and civil unrest, will be completed in the interest of equality for everyone, the nation's prime minister has said.
Edouard Philippe explained in a televised speech on Wednesday that the shift to a universal points-based system would mean pension entitlements "will be the same for everyone". Currently, the nation has 42 different state pensions, with some retired workers faring much better than others.
"The time has come to build a universal pension system," he said. "We are proposing a new intergenerational pact."
He said the proposed changes will only fully impact people entering the workforce after 2022 and will not affect those born before 1975 at all.
"We do not want to leave anybody (behind); on the contrary, (we want) to further protect the purchasing power of workers and the purchasing power of retired people, both today and tomorrow."
He also said the changes, which will be brought in gradually, will guarantee a minimum monthly pension of 1,000 euros ($1,108) to people who worked throughout their lives and who retired at 62. He said people working in the public sector-including members of the armed forces, firefighters, police officers, and prison guards-will still be able to retire before they reach 62.
His clarification followed seven days of extensive strikes aimed at stopping the reforms. The industrial action is slated to continue for weeks and has been well supported by the public.
The proposed pension overhaul has angered trade unions who say some employees will have to work for longer to make up for smaller pension payments.
The Guardian newspaper quoted Laurent Berger, secretary general of the moderate CFDT union, as saying: "A red line has been crossed."
Philippe said the government will not back down despite the strikes that have paralyzed public transport and hit the emergency services, hospitals, airports, and schools. On Tuesday, the strikes turned violent when riot police dispersed large crowds in Lille and Bordeaux.
The unions and others who support the strikes say the proposed pension changes, which follow a recent switch in the nation's pension age, from 60 to 62, are the beginning of the unpicking of the nation's generous social safety net.
The French government tried to bring in similar pension reforms in 1995 but had to abandon them after a three-week strike brought the nation to its knees.