Chinese athlete Su Yiming to miss Air & Style World Cup final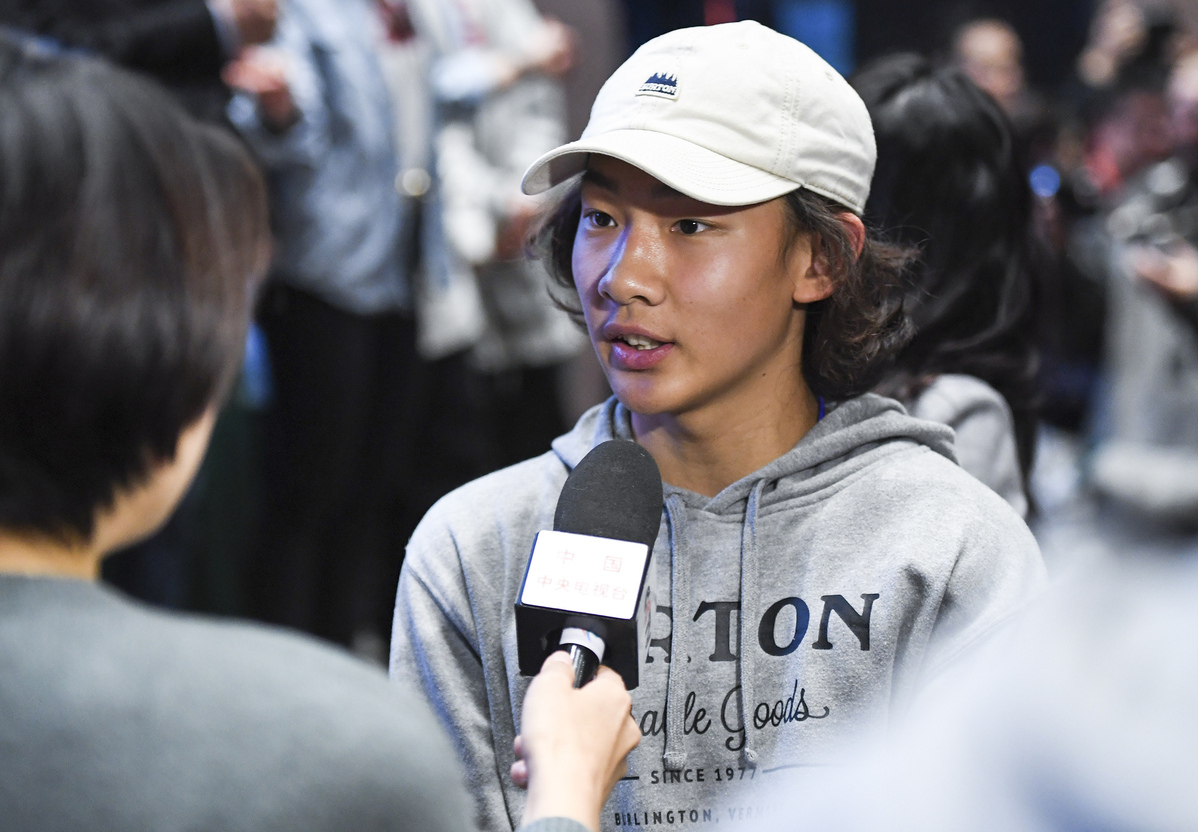 BEIJING -- A total of 10 athletes were admitted to the finals in the qualification competition of men's snowboard big air at the Air and Style World Cup here on Thursday.
Young Chinese athlete Su Yiming ranked 11th and didn't make it to the finals.
50 players were divided into two groups for qualification, 25 in each group, with the top five players in each group making it to the final.
In the first group, Chris Corning of America claimed first place with 169.50. Famous Finnish athlete Kalle Jarvilehto ranked second with 161.25 while Canadian Max Parrot ranked third after Kalle Jarvilehto by 0.25 points.
Among the first group of finalists, Nicolas Huber of Switzerland and Sean Fitzsimons, born in 2000, scored 155.75 and 153.75 points respectively, ranking fourth and fifth.
The qualification competition in the second group is more intense. Sven Thorgren, a Swedish born in 1994, scored 91.75 points in the third jump, becoming the highest scoring player in a single round to bag the first final ticket.
Matthew Cox, representing Australia, ranked second with 168.00 points.
The third to fifth places are respectively taken by Ruki Tobita of Japan with 167.25 points, Darcy Sharpe of Canada with 163.25 points and Ryoma Kimata of Japan with 161.75 points.
Su, the youngest player in the competition, is taking part in the Air & Style World Cup for the first time, and was drawn into the second group of the qualification competition. Su ranked sixth in the second group with 155.75 points to miss the final.
Other Chinese contestants also failed to make it. Yang Wenlong ranked 21st with 27.25 in first group. He Wei ranked 24th with 11.75 in second group.