Victims of 1937 massacre remembered
Share - WeChat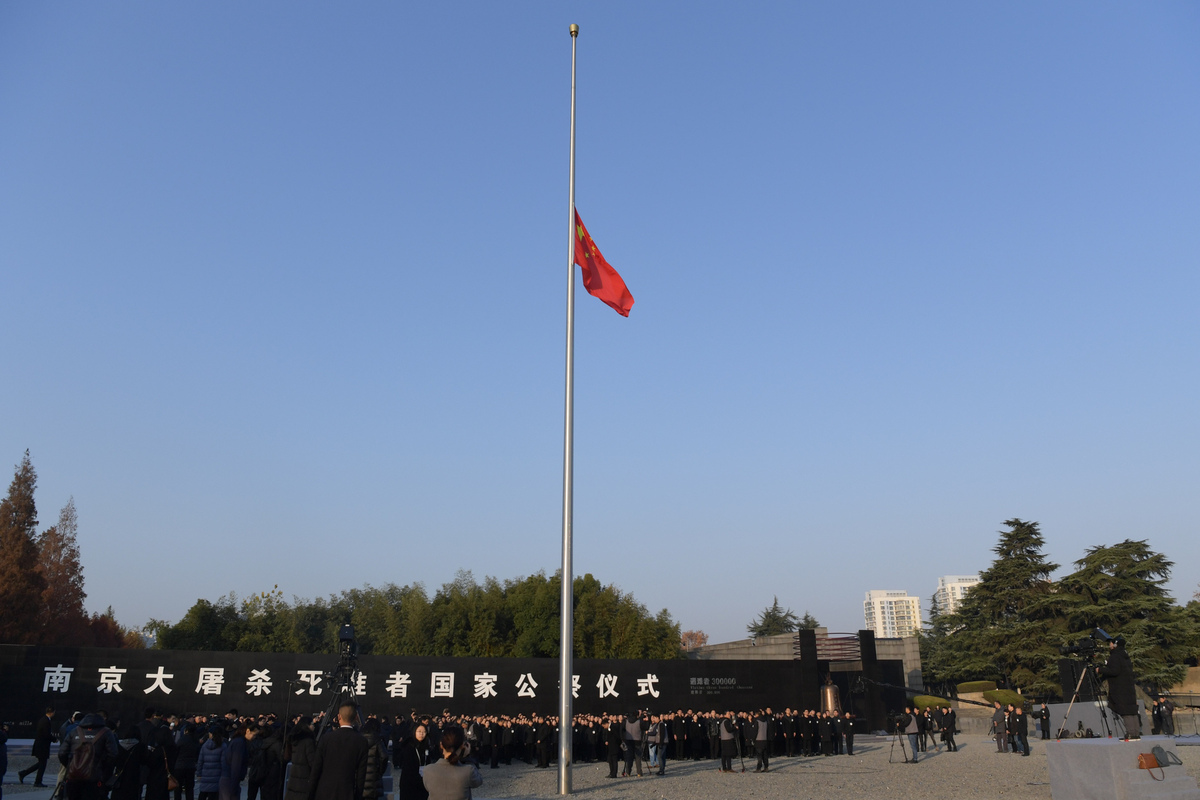 In Nanjing, sirens commemorate history, future of peaceful development planned
On Dec 13, 1937, a piercing air raid siren echoed through Nanjing to warn people of the Japanese army's capture of the city. Eighty-two years later, the same sound blared across the city once again to express people's grief over the Nanjing Massacre's victims.
Shortly after 10 am, people stood still and bowed their heads to pay silent tribute to the victims as the one-minute siren howled over Nanjing. Cars, trains and ships sounded horns at the same time.
The Memorial Hall of the Victims of the Nanjing Massacre by Japanese Invaders held a ceremony on Friday morning. People rang the peace bell at the hall, laid wreaths in front of the wall inscribed with the names of the victims and set pigeons free to call for peace.
Huang Kunming, a member of the Political Bureau of the Communist Party of China Central Committee and head of the Publicity Department of the CPC Central Committee, gave a brief speech to commemorate the victims and cherish peace.
"Today we held the national memorial ceremony to review the history of the Chinese People's War of Resistance Against Japanese Aggression to commemorate Nanjing Massacre victims and commemorate all the compatriots killed by the Japanese aggressors-the martyrs and national heroes who gave their lives for victory in the war of resistance-and to remember the international friends who gave their lives to join hands with the Chinese people to fight against the Japanese aggressors."