Greater emphasis likely on capital market reforms
By Zhou Lanxu | China Daily | Updated: 2019-12-14 09:00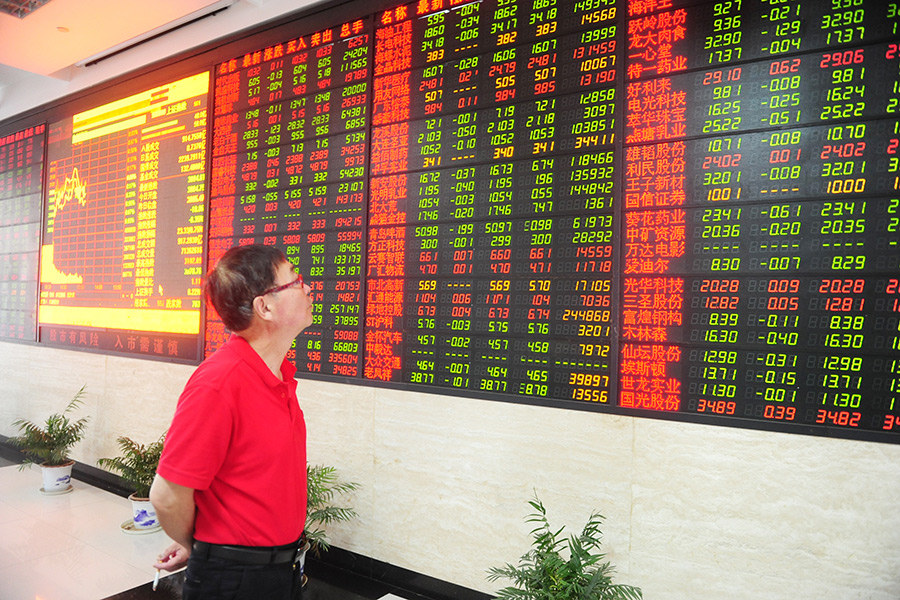 China is expected to attach greater importance to capital market reforms next year and focus on improving institutional arrangements to boost the quality of listed firms as a key part of its pursuit of high-quality development, officials and analysts said.
Their comments came after the tone-setting annual Central Economic Work Conference concluded on Thursday and the meeting prioritized capital markets in financial system reform. This signaled the critical role of capital markets in serving the nation's real economy.
The meeting outlined specific reform measures, including refining fundamental institutions of capital markets, improving listed firm quality, and completing delisting mechanisms, according to Xinhua News Agency.
These requirements are reflected in the recently introduced action plan to improve the quality of listed firms, the top securities watchdog said.
"We will promote the improvement in listed firm quality to lay the foundation for elevating the adaptability, competitiveness and inclusiveness of capital markets," Yan Qingmin, vice-chairman of the China Securities Regulatory Commission, said at a forum on Friday.
By improving market rules, the plan aims to attract more industry leaders to go public, to get companies with low efficiency out of the market, and to encourage listed firms to upgrade themselves through mergers and acquisitions, Yan said.
The high-level meeting also pledged to steadily push ahead with reforms of the ChiNext as well as the National Equities Exchange and Quotations system-which are submarkets established for the financing of innovative enterprises and small-and medium-sized enterprises, respectively.
Yan said securities regulators will learn from the experience of the scitech innovation board, which piloted registration-based reform, and pushed through reforms of the two submarkets. The reforms will help make financing more inclusive to small businesses and high-tech companies as capital markets could satisfy their financing needs more efficiently than the banking system.
The stock market leaped on Friday after the meeting further endorsed the role of capital markets in high-quality development and after investors become more optimistic about Sino-US trade talks. The benchmark Shanghai Composite Index went up by 1.78 percent to close at 2967.68 points, recording its biggest gain in almost four months.
Dong Dengxin, director of the Finance and Securities Institute at Wuhan University of Science and Technology, said as the capital markets become inclusive to a wider range of companies, it is important to strengthen oversight over information disclosure and crack down on fraudulent floats to protect the legitimate rights of investors.