Possibilities of mind and matter
By Mei Jia | China Daily | Updated: 2019-12-16 09:31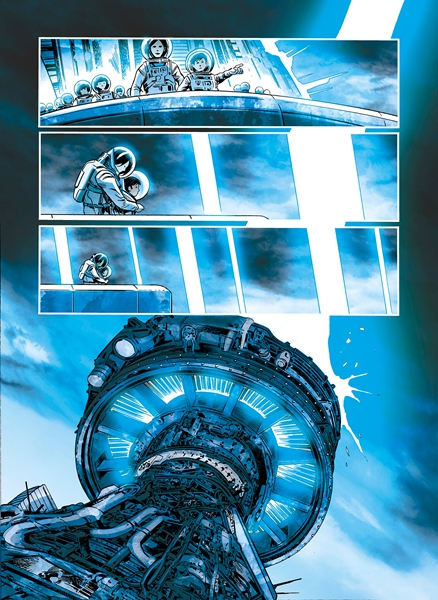 "Chinese sci-fi writers are seeking answers to the problems the world is facing, and are trying to offer their own solutions," Han said, adding that it represents a new channel for China to communicate with the world.
FT (For Transcendence) Culture Beijing Co Ltd, a Chinese company, has invited 20 artists from France, Spain, Argentina, Italy, Belgium and the United States, as well as domestic artists, to turn 15 of Liu's works into a series of comics and graphic novels into a work titled Graphic Novel Collection of Liu Cixin's Classics, which contains the novel Ball Lightning and his other novellas and stories.
The first five titles will be published by China Citic Press in March, followed by the French editions by Groupe Delcourt.
"It's the first time my works have been adapted into a comics series. The series includes some familiar works, like The Wandering Earth and Ball Lightning. And it will be translated and published in at least eight countries," Liu said in a video promoting the publications.
The Wandering Earth will be adapted by French screenwriter Christophe Bec and drawn by Italian artist Stefano Raffaele. The duo have been working together on comics such as Promethe and Olympus Mons since 2007.
French artist Thierry Robin is now in Shanghai and working on Ball Lightning. He has published the four-volume Rouge de Chine with Groupe Delcourt based on previous trips he made to China. His works include Petit Pere Noel (The Little Santa) and La Mort de Staline (The Death of Stalin). Robin is due to publish another historical epic based on Ming Dynasty (1368-1644) war stories.
The project will span three years and try to seek ways to convey Chinese people's imagination, emotions and values through the international medium of comics.