Weekly culture & leisure guide (Dec 20-27)
Share - WeChat Good morning China Daily readers! Discover the best things to do in major Chinese cities with our weekly roundup of trending arts, culture and leisure activities around town. To recommend an upcoming event or activity, please contact culture@chinadaily.com.cn.
Films
Christmas is around the corner and aside from mulled wine, you definitely need some films to get into the holiday spirit. You can pick one of the all-time classic Christmas films to stream at home or go watch these great ones that are still in the cinema.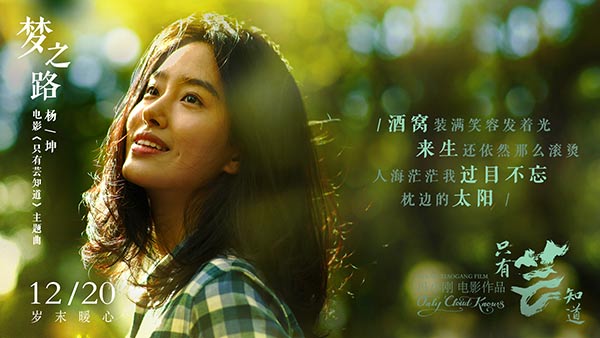 Youth director's Only Cloud Knows hits silver screen today
Following the 2017 runaway hit Youth, famed director Feng Xiaogang is returning to the big screen with his new film Only Cloud Knows, which hits theaters in the Chinese mainland today.
Inspired by a true story of director Feng's friends, the film chronicles the life of a couple of Beijing immigrants who operate a restaurant in Clyde, a small town in New Zealand.
Actor Huang Xuan and actress Yang Caiyu, both starring in Feng's last directorial hit Youth, join hands again to play the husband and wife.