Kenya on high alert after wave of terror attacks
chinadaily.com.cn | Updated: 2020-01-07 23:01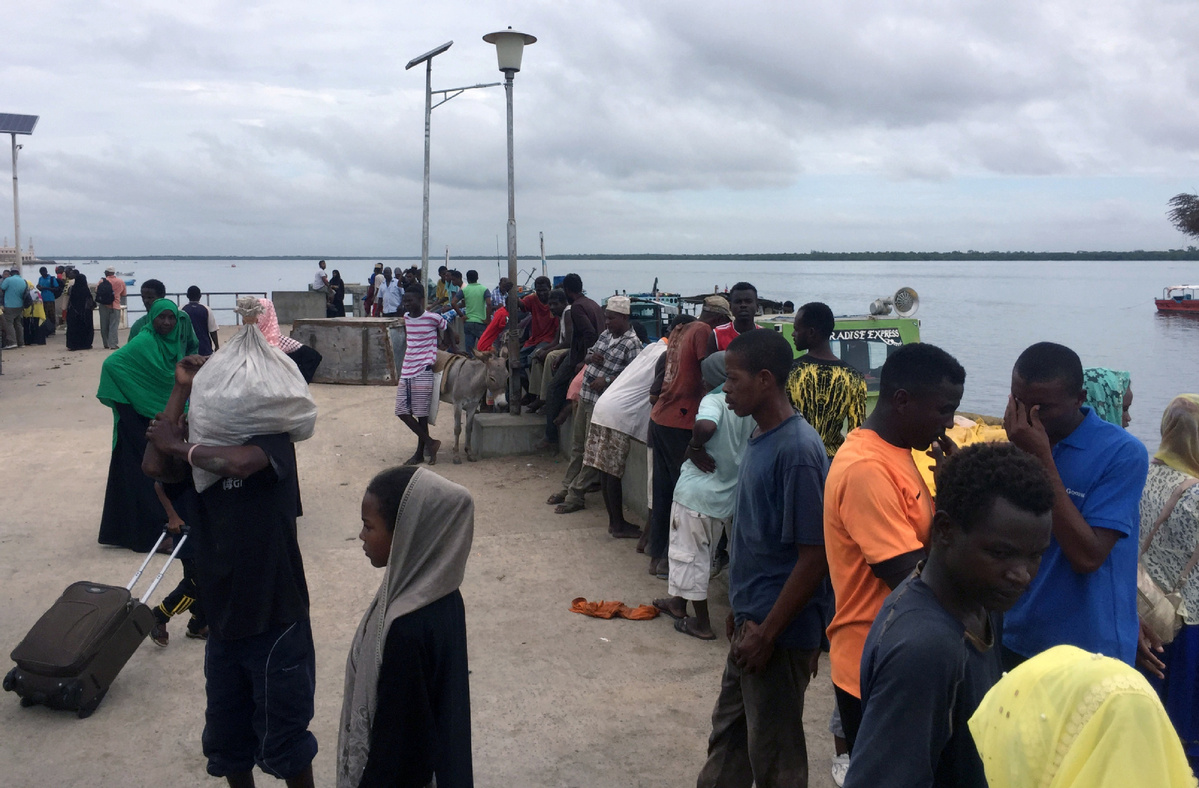 Police in Kenya have arrested six terror suspects in four days as the country goes on high alert after al-Shabaab terrorists attacked a military base in Lamu County used by US and Kenyan military personnel on Jan 5.
On the same day that the al-Shabaab terrorists attacked the Camp Simba base killing a US service member and two civilian contractors working for the US Defense Department, Kenyan police arrested three men suspected of trying to break into a British army camp in Laikipia in central Kenya.
According to police reports, the botched break-in at Laikipia's British Army Training Unit Kenya (BATUK) base, a permanent training support unit located around 200 kilometers north of Nairobi, was captured by a security camera. Three men were later arrested and handed over to Kenya's anti-terrorism officers for questioning.
Earlier on Jan 4, two people were arrested for allegedly taking photos at the General Service Unit's RECCE Company's headquarters in Ruiru town in the outskirts of Nairobi. James Mburu Ikaba and Miriam Njoki were arraigned in court in Nairobi on Jan 6 but they didn't plead to any charges, the police sought an order to detain them for 10 days as they complete their investigation.
The two were arrested for taking photos of the RECCE Company's premises in a Land Cruiser parked near the camp, According to Sergeant Geoffrey Busolo from the Anti-Terrorism Police Unit (ATPU).
In another incident, police intercepted a suspect believed to be a Somali-Canadian national while allegedly conducting surveillance on Kenya Defense Forces (KDF) Air Force base in Eastleigh, Nairobi. The suspect, identified as Abdinasir Abudule, was arrested following a tip-off from members of the public that the man was taking photos of the KDF base, according to Phillip Ndolo, Nairobi regional police commander.
"He was going around while taking pictures including pictures directed at the air force compound and the police managed to arrest him. The suspect was interrogated by the anti-terrorism police unit in order to find out what he was doing there," Ndolo said.
Most East African countries are on high alert after al-Shabaab, a terror group that claims to be affiliated to international terrorist organization al-Qaida, stepped up their attacks in recent months. On Dec 28, the group killed at least 79 people and wounded more than 150 others after a truck bomb was detonated in the outskirts of Somalia's capital, Mogadishu.
On Jan 2, Kenyan soldiers killed four suspected al-Shabaab fighters and captured one after they staged an ambush on a bus traveling from Mombasa County to Lamu County. John Elungata, Coast Regional Coordinator, said three people were killed while three others were seriously injured in the incident.
On Jan 7, Kenya Police spokesman Charles Owino confirmed that the al-Shabaab had staged yet another attack at a police post in Dadaab, Garissa County.
"Two of the attackers have been killed. They had killed four people and were trying to destroy a communication mast when they were engaged by officers. However, security has now been beefed up in the area," Owino said.
The recent spate of attacks comes just days before the one-year anniversary of another al-Shabaab attack at the Dusit Hotel complex in Nairobi which left 21 people dead on January 15, 2019.
Otiato Opali in Nairobi contributed to this story.