Silver linings amid fear, anguish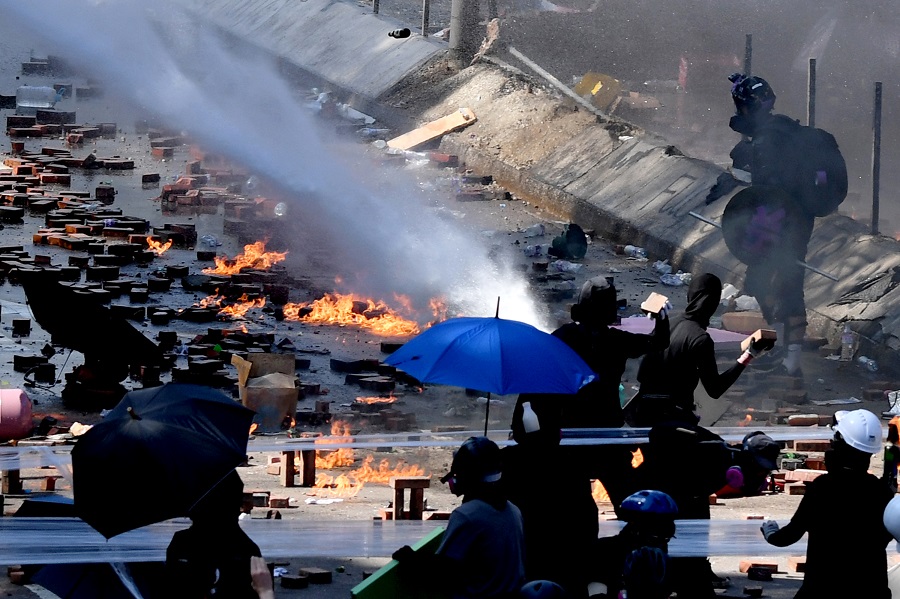 Editor's note: The long-escalating tension in Hong Kong has taken a toll on the Asian financial hub and its residents. Here are stories highlighting the experiences and emotions of people across the violence-stricken city last year-from courage and volunteerism to fear, anger, stress and anguish.
INFURIATED BY ARSON
Benny Lee, a taxi driver, participated in early demonstrations against the now-withdrawn extradition amendment bill. He turned away from the protests when they began turning violent.
Lee, 45, joined the protests on June 16 because he opposed the bill.
"I think the extradition bill, if passed, would set a negative precedent. It requires careful consideration," he said.
Lee thought the Hong Kong Special Administrative Region's government was acting in haste. The government insisted on passing the bill while many were voicing opposition. "I thought it shouldn't be like that. So I opposed the bill," he added.
The Hong Kong government formally scrapped the bill on Oct 23.
Lee said he supported only rational and reasonable demands but is opposed to the protesters' methods. The situation went beyond anything he could support. Protests escalated, stores were set on fire, innocent residents were injured, and people's lives were endangered.
"What infuriated me most was the fires they started everywhere. The consequences of the arson outbreaks are inconceivable," he said. "No matter what demands the protesters may have, arson exceeds all boundaries. Arson can cause irreparable damage. It can lead to deaths."