Nation's films rise as major force
Share - WeChat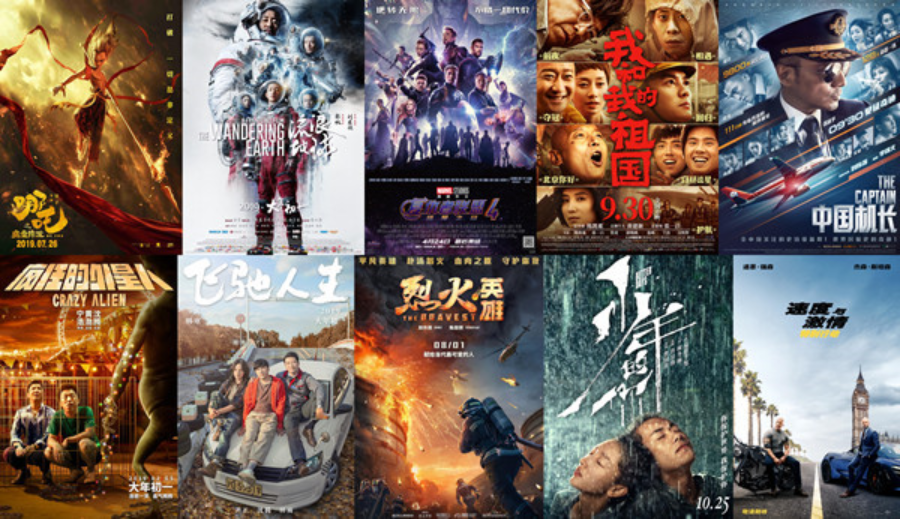 Number of screens in urban areas reaches nearly 70,000
After shivering for most of last year through a harsh business winter, China's film industry ended 2019 on a hopeful note.
With the number of screens in urban areas reaching 69,787 — more than any other country — the nation's box offices grossed 64.3 billion yuan ($9.28 billion), up 5.4 percent from 2018, according to the China Film Administration, the sector's top regulator.
By comparison, North America — the world's largest movie market — grossed $11.3 billion, down 4.8 percent year-on-year, according to movie data tracking website Box Office Mojo.
One highlight last year was the strong performance of Chinese blockbusters.
Of the 10 highest-grossing titles, eight were Chinese and the remaining two were from Hollywood. In both 2017 and 2018, six of the top 10 films were made by Chinese studios.
In addition, 47 of the 88 movies that took in more than 100 million yuan at the box office last year were made by Chinese filmmakers.