Munch's biography now available in Chinese
By Yang Yang | chinadaily.com.cn | Updated: 2020-01-10 10:25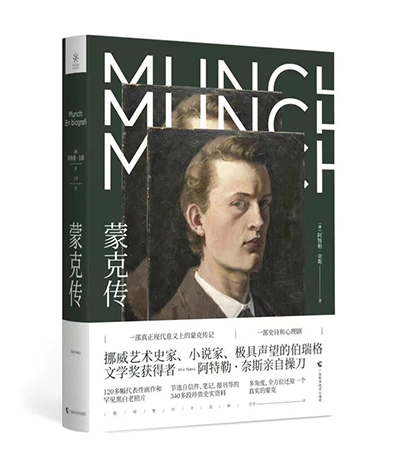 A Chinese translation of Norwegian writer Atle Naess's Munch, a Biography was launched on Jan 9 at Beijing Book Fair 2020. Well-known globally for his paintings such as The Scream, Edward Munch was one of the most prominent Norwegian artists in the 20th century. In more than 60 years, he had created over 60,000 works, exploring human's subjective feelings such as anxiety, fear, sadness and despair in his art of bold colors and abstract styles.
In the book, Naess tried to represent a true Munch by piecing more than 120 representative paintings by Munch, rare black-and-white photos and over 340 excerpts of letters, notes and newspaper reports together with his narration.
Abandoning eye-catching labels on the artist such as schizophrenia, anxiety disorder and death-phobia, Naess based his narration on solid historical records, gradually building a rich world for Munch, his art and his time.
However, Munch's life was indeed overshadowed by death and anxiety. His mother died when he was five and at 14, his elder sister died of the same disease as his mother. His younger brother died soon after getting married and his youngest sister suffered from schizophrenia.
While presenting his sense of insecurity about living, his anxiety about love and fear at death, and how they influenced his art, the biography also displays his resilience and how he finally walked out of the shadow.