Australian forest fires man-made disaster
China Daily | Updated: 2020-01-13 07:26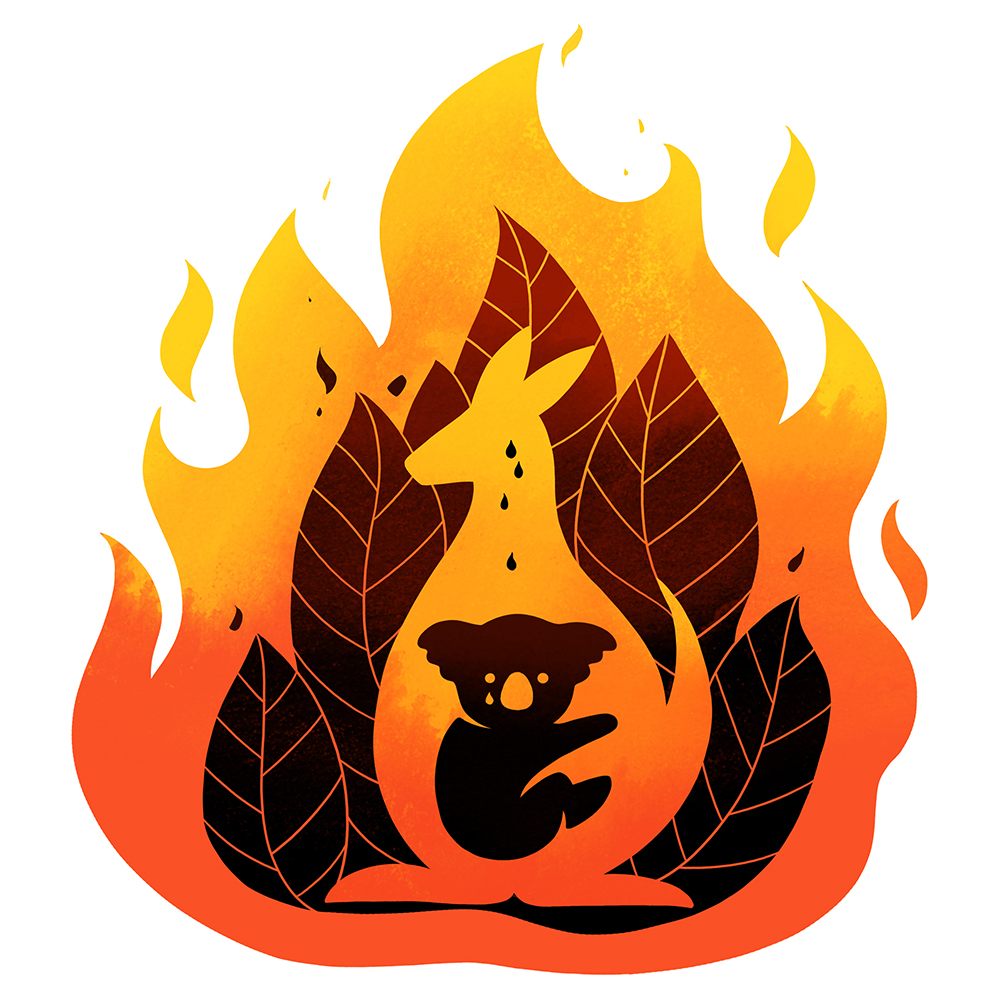 The forest fires in Australia that have been raging for more than four months, show no signs of ebbing. So far 26 people have died and it is thought that about 500 million animals have been killed across an area of 6 million hectares, 1.5 times the size of Switzerland.
And the smoke poses threats to humans and animals far beyond that area, with the air-borne pollutants having spread across the Pacific Ocean, taking their toll on South America.
The persistent windy, dry and hot weather, which should be classified as an extreme weather event attributable to global warming, has unleashed this monster. And the negligence of local residents, who have casually thrown smoldering cigarette ends in forests, or failed to abide by the strict ban on fires, have finally driven the monster wild. Not to mention those who have been found intentionally starting fires in the woods. It has been reported that since November 2019, in New South Wales, the state most affected by the fires, the authorities have issued warnings or prosecutions to 183 people for some 200 fire-related crimes, some of them arson.
The shortage of local firefighters compared with the vast fires means they might be capable of putting out fires in towns, but cannot tackle the large-scale forest fires that started in different spots, which are far from each other almost at the same time. After golden opportunities are lost, the only thing they can do is to evacuate the areas that are in the way of the fires' expansion, while praying for rain.
The fires seem to be both a natural disaster and man-made calamity. But if extreme weather is counted as being the result of human activities as well, the fires can be seen as purely a man-made disaster.
If people cannot rein in global warming, and if countries lack the ability to subdue fire monsters, such large-scale forest fires will continuously force humans to pay for the comforts they have drawn from their so-called modernity along with their shortsightedness.