Hemp shoes a step to love, business for couple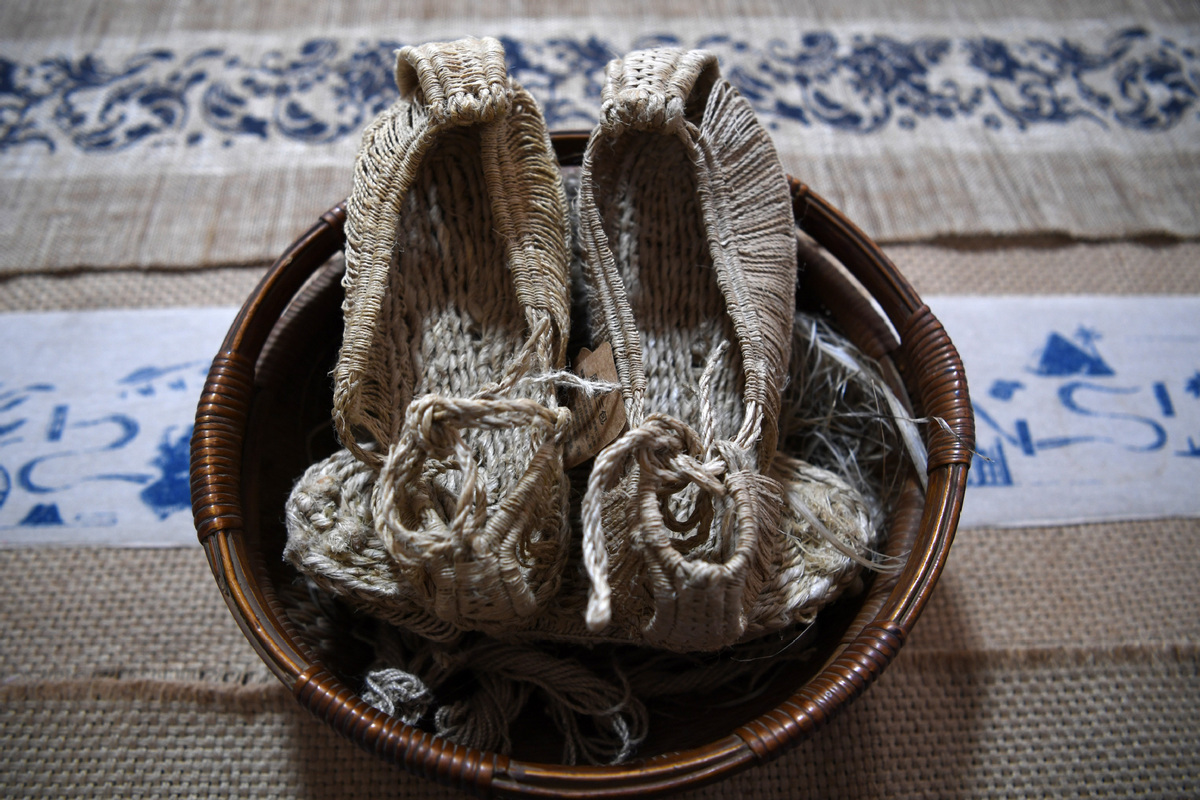 A pair of hemp shoes can not only be witness to a love story, but also the start of a successful career.
The story began when Niu Junjun brought a pair of hemp-made slippers, a provincial intangible heritage in Niu's hometown in Gangu county, Northwest China's Gansu province, to his college classmate Guo Juan in 2008.
"Though the slippers did not look that good, they were remarkably comfortable and cool, especially in summer, and then we fell in love," Guo recalled.
This special gift inspired the couple to start their own business, an online store selling Gangu hemp shoes. In 2011, they had their own factory in Gangu county, and now sell over 150 styles of hemp shoes. Last year, their factory produced more than 80,000 pairs of shoes, with a sales volume of over 8 million yuan ($1.16 million). The couple's business also offers job opportunities to some 2,000 local female villagers.