Summer Palace holds public lectures to mark 270th anniversary
By Wang Kaihao | chinadaily.com.cn | Updated: 2020-01-13 14:29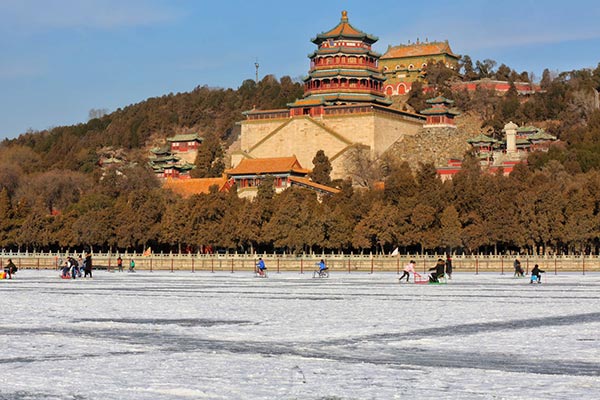 To celebrate the 270th anniversary of founding of Summer Palace in Beijing, a UNESCO World Heritage site which was a royal resort of Qing Dynasty (1644-1911), the administration of the park kicked off a series of public lectures on Jan 12.
The lectures, held at least once a month, will cover various topics including the architecture of ancient Chinese gardens, Qing Dynasty history, preservation of cultural relics and antique appraisal.
Entries for each lecture are open for reservations online through the WeChat account of the park. The first lecture in the series, which was given on Sunday, was about the key gardens along the axis of the ancient Beijing city. And six new publications on the Summer Palace, such as an album of old photos taken in the former royal resort, a restoration history of the walls in the park, and a collection of essays on the preservation of the Summer Palace, were also released on Jan 12.