Qiaodan Sports to expand brand presence
By Zhong Nan | chinadaily.com.cn | Updated: 2020-01-13 16:08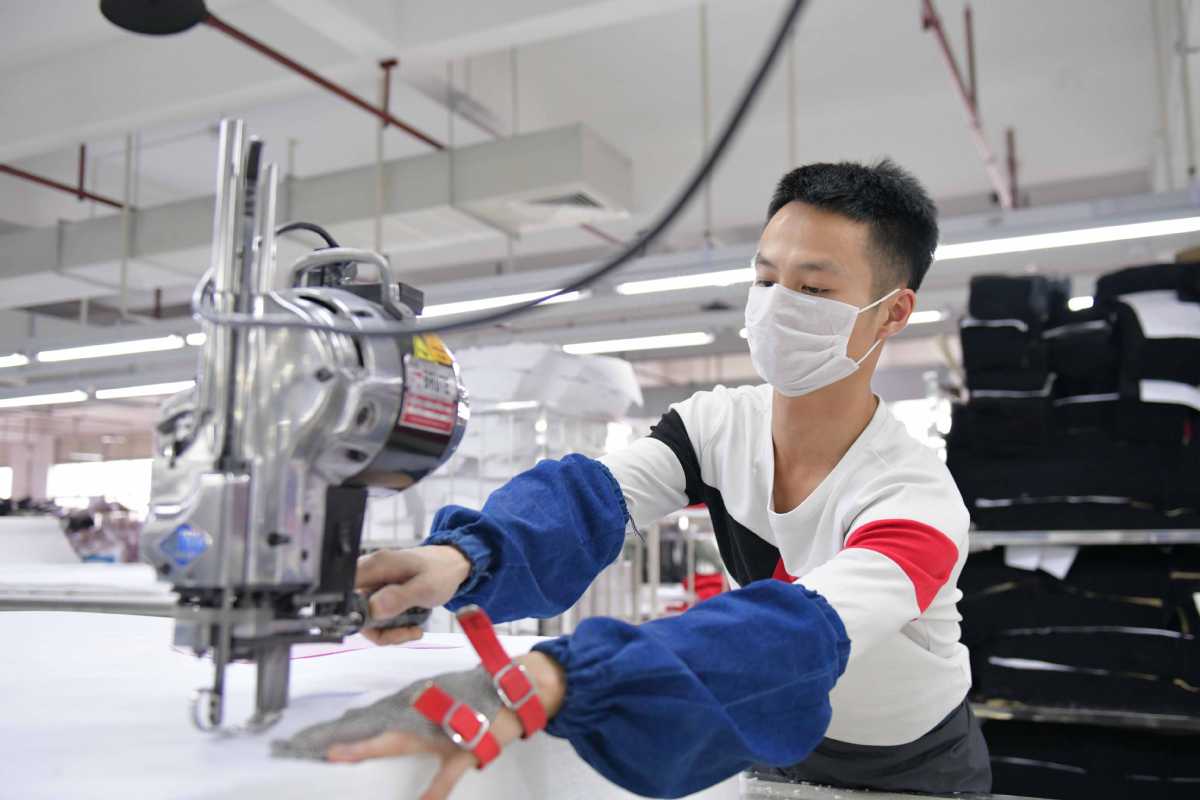 As crossover branding is now a hot term for many sectors across the world, Qiaodan Sports Co, the Chinese sportswear and footwear manufacturer, will integrate innovative designs and Chinese cultural elements into its products and partner with more international events to raise its popularity among consumers.
Eager to reach more consumers in other parts of the world, the Fujian-based firm debuted its latest designs in Beijing in November, where it presented a fashion show that broke through the boundaries of cultural domains and integrated the latest trends in sports and youth fashion in the name of "Beyond Yourself".
Apart from making appearances in international fashion events, the brand to date has also become involved in a number of areas. These include sponsoring domestic and global sports events such as marathons, the Sina Basketball Golden League and the International University Sports Federation, as well as supporting co-branded theme films and animation.
It has also provided sports gear to Chinese and Russian national teams during the International Universities' Games between 2009 and 2019.
Lin Youxun, Qiaodan's senior branding director, said Chinese consumers have become more rational, and they are not blindly following the crowd to imitate others. They want products that have a commercial culture and understand consumers. The company will continue to interpret modern sports culture in a fashionable way to attract young consumers.
The sports industry has the potential to grow at an even faster pace and therefore bolster China's overall growth, according to a survey report released by McKinsey's annual Chinese consumer survey in December. The report said the sports industry generated about 1 trillion yuan ($144.1 billion) and 1.3 trillion yuan in added value in 2018 and 2019 respectively.
"Amid the ongoing consumption upgrade, Chinese consumers consider domestic brands as better at meeting their demands and establishing emotional connections," said Lin, adding the new phenomenon shows the cultural consciousness of young Chinese consumers and their recognition of local cultural elements. It also indicates their diversified and individualized spending preferences.
"In the process of globalization, the boundary between foreign and Chinese brands has become vague," said Lin. "What really matters is whether the products can meet the specific demands of consumers."
With China's success in e-commerce and mobile payments, Chinese consumers are trying out new things, while the marketing and selling channels on the supply side enjoy lower costs and higher efficiency, which has created more space for domestic brands to enlarge their sales, said Guo Xin, a marketing professor at Beijing Technology and Business University.