China facing up to terrible treble
Share - WeChat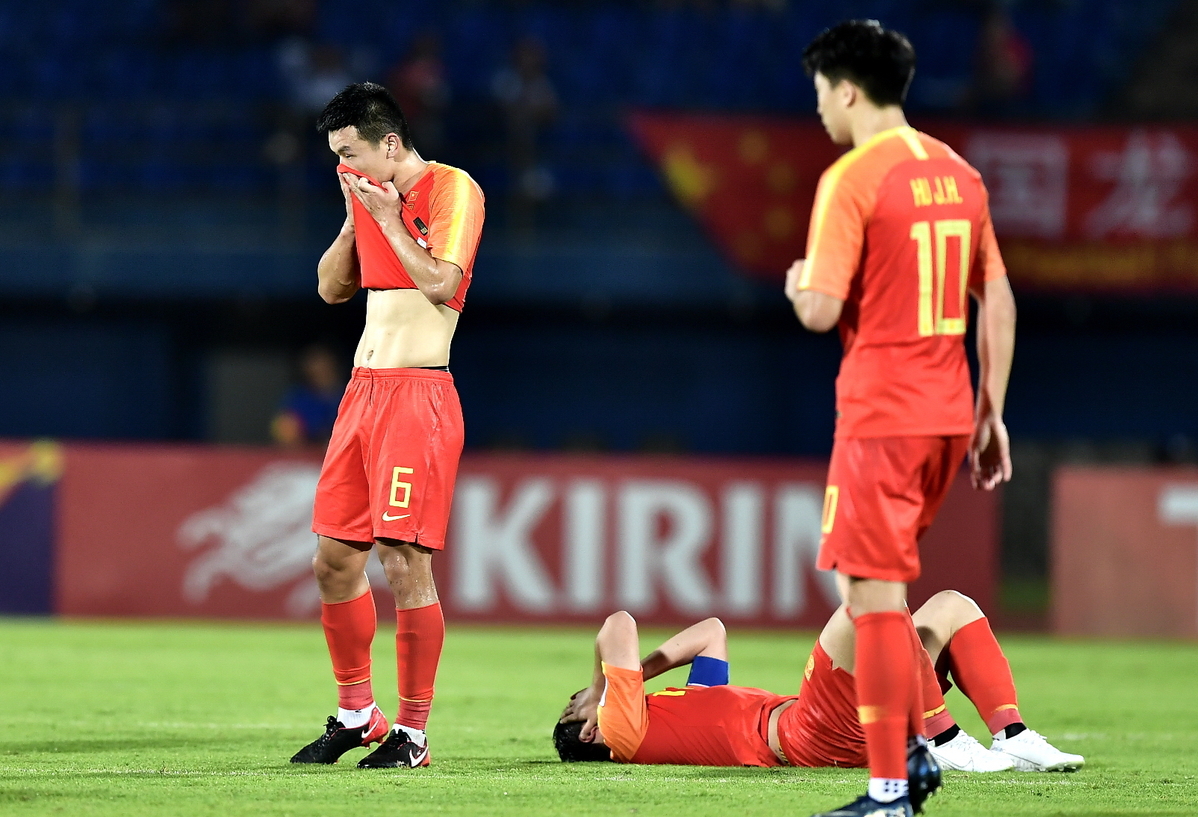 China's hoopsters find themselves in this predicament because of their failure to emerge from their group at last year's FIBA World Cup, where Iran secured Asia's only direct Olympic berth.
Gou Zhongwen, director of the General Administration of Sport of China, has said raising China's performances in the three so-called "big-ball games" is a priority for the country's central and regional sports authorities.
"By investigating challenges at the grassroots level, learning from the experiences of elite programs in other countries and hearing suggestions from all levels, we should build long-term development projects suited to our country's own conditions to improve performances in big-ball games as soon as possible," Gou said at a meeting of sports bureau chiefs last month in Beijing.
Since dominating the 2008 Olympics' medal table with 51 golds (with three in weightlifting stripped in 2017 for doping violations), China has shifted its sporting focus from maintaining supremacy in events it excels at-such as table tennis, badminton and gymnastics-to making breakthroughs in sports that are more popular worldwide-such as swimming, athletics and the big-ball games.
A series of reforms in domestic leagues in recent years have failed to yield instant results, with observers warning that greater attention needs to be paid to grassroots investment.
"Without breakthroughs at high-profile big-ball events, China will not cement its status as a global sporting power, even though we have won a lot of medals," said Yang Hua, a sports sociology professor and former president of Beijing Sport University.
"The development of these kinds of sports takes years of effort in building a pyramid system connecting grassroots participation with top leagues. There is no shortcut."
Waves of online outrage invariably follow China's sporting failures. However, national team soccer player Gao Lin last week urged the public to put the disappointments in perspective.
"If China had 10,000 players as good as I am at the moment, the level of our soccer team would've been much better than now and I wouldn't be worthy of so much money as I am paid," Gao told Soccer News.