'Monkey King' cares for his primate pals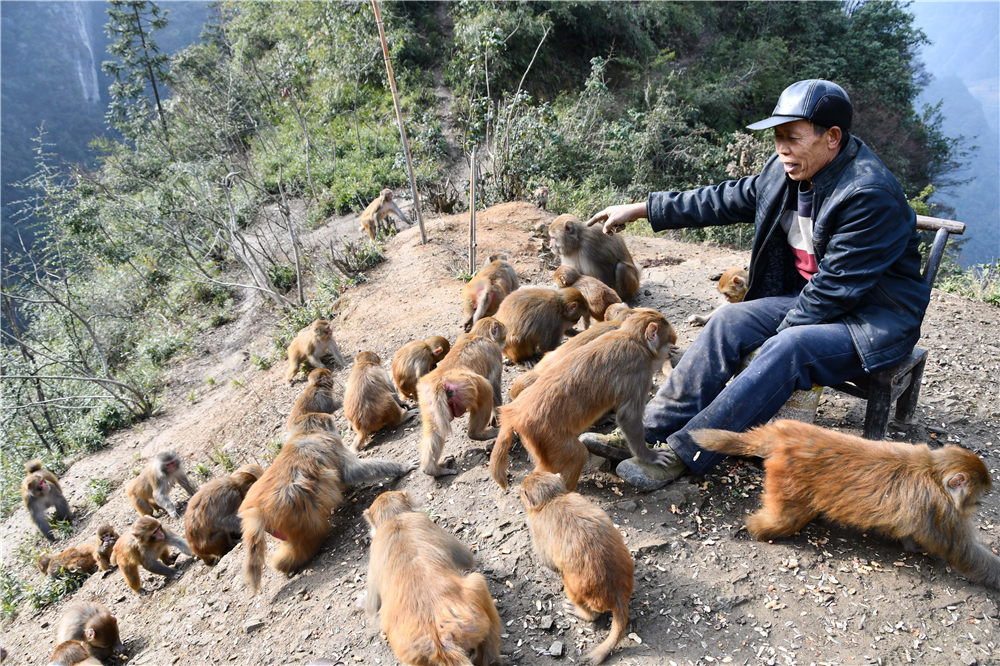 CHANGSHA-Shi Zhi'an speaks a rare dialect used in Central China's mountainous area, but his 200 "monkey friends" understand him.
Braving the biting winds, Shi walked along the narrow and rugged mountain path, summoning his primate friends. His loud voice broke the silence in the mountains. In the jungle, a few macaques came into view.
Xiyou village, where Shi lives, gets its name from the classical Chinese novel, Journey to the West. The sprawling mountains around the village in the Xiangxi Tujia and Miao autonomous prefecture, Hunan province, used to be a paradise for macaques. However, human activities have made the animals scarce.
"Three or four decades ago, some people came to catch monkeys," Shi said, explaining that he had learned the skill of communicating with primates from the hunters. However, he could not bear to catch the monkeys, and only occasionally called them in order to feed them.