Kenya's president reshuffles cabinet
chinadaily.com.cn | Updated: 2020-01-14 21:16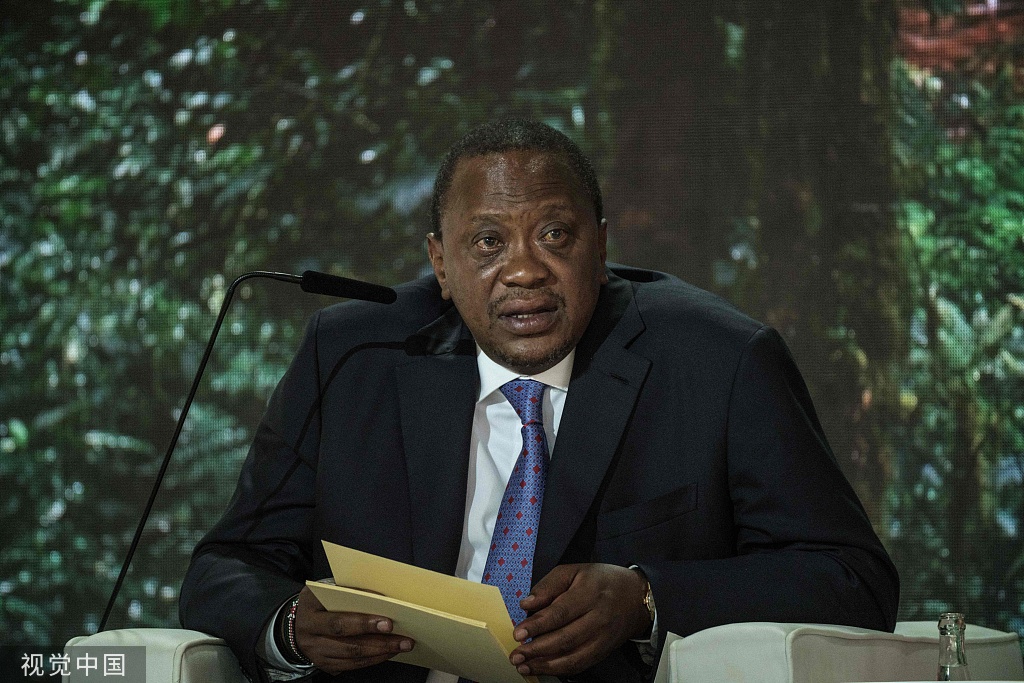 Kenyan President Uhuru Kenyatta reshuffled his cabinet while announcing his government's economic strategy for the next few months during an address to the nation on Tuesday from State House, Mombasa.
Among key changes introduced by the president in his latest announcement is the confirmation of Ukur Yatani as finance minister. Yatani has been acting in the role since July 2019. He replaces Henry Rotich, who is facing a court case on suspicion of financial misconduct.
In another move seen as an effort to beef up the country's security, Kenyatta has moved Monica Juma from the Foreign Affairs Ministry to the Ministry of Defense. She replaces Rachael Omamo, who has in turn moved to Foreign Affairs.
This change comes in the midst of an ongoing al-Shabaab resurgence in the east African region, with the terrorist group recently staging attacks, including a dawn ambush on a US military air base in Lamu, Kenya in which three Americans were killed.
In his new line-up, Kenyatta also dropped the minister of agriculture from the cabinet and nominated new ministers for health and industrialization. This latest move by the president, who is serving his second and final term in office, is seen by many as an attempt to cement his legacy.
"I want the economy to be a more important focus than politics. This is because our practice throughout our history has been to pursue the political kingdom as opposed to the economic kingdom. But that focus has been wrong. It is the reason we still have remnants of poverty despite the years of progress we have made," Kenyatta said during the address.
In the latest changes, the president dropped two cabinet secretaries and appointed two new cabinet secretaries to the cabinet, along with six new permanent secretaries.
In addition, the president used the address to the nation to emphasize his determination to fight corruption and called on the country's judiciary to help end vice by delivering convictions.
"I seek the indulgence of the judiciary and I do so because no administration in the history of this country has prosecuted corruption cases the way I have. From ministers to governors, senior government officers to procurement officers, I have been on the front line in the war against graft," Kenyatta said.
Otiato Opali in Nairobi, Kenya contributed to this story.