Boeing's 737 MAX problems could hit US GDP
By SCOTT REEVES in New York | China Daily Global | Updated: 2020-01-14 23:47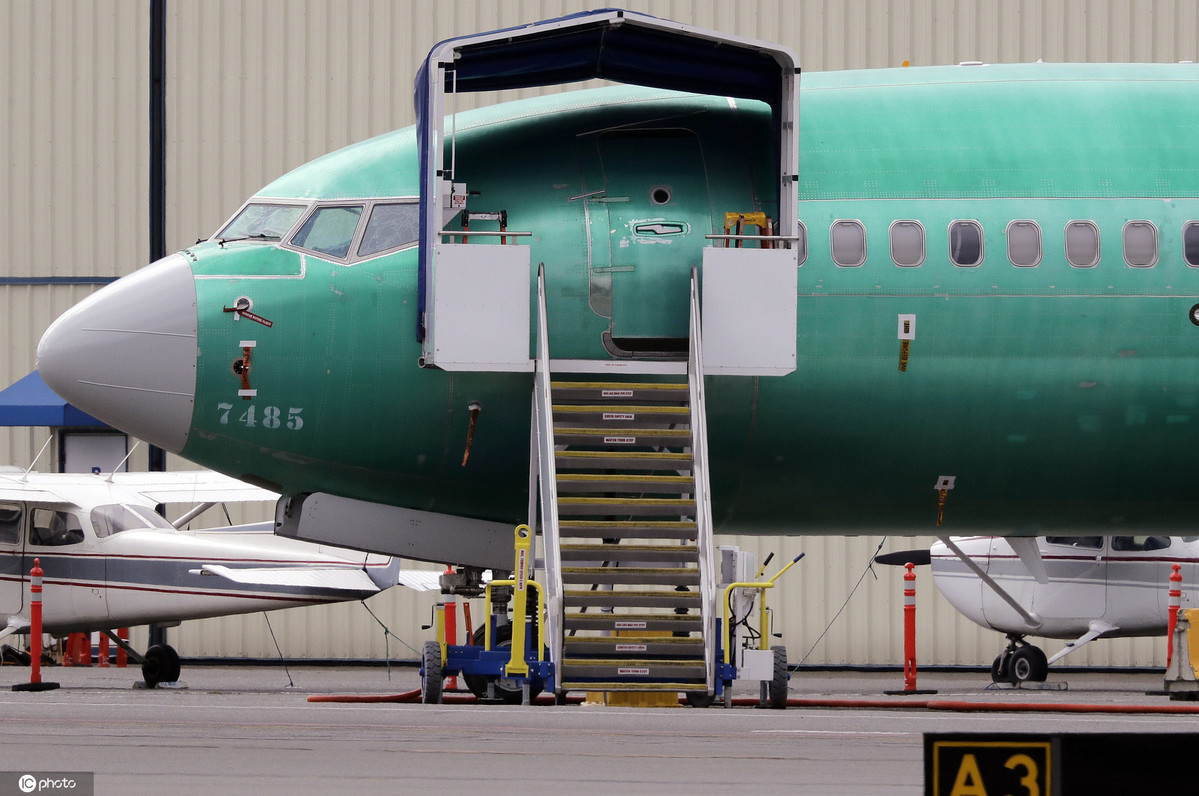 Boeing's decision to temporarily halt production of the 737 MAX is likely to disrupt the supply chain and could reduce the US gross domestic product by as much as a half-percentage point this year, analysts said.
Most of the disruption will occur in the first quarter as suppliers cut or halt production and, in some cases, lay off workers as companies struggle to reduce costs. The supply chain is global, but will hit US companies that supply most of the parts and labor the hardest, Moody's Investors Service said in a research report Monday.
However, the knock to the American economy may be softened by the phase one trade agreement between the US and China, expected to be signed Wednesday in Washington. Nevertheless, US government officials said they are prepared for the worst.
US Treasury Secretary Steven Mnuchin said the MAX shutdown could shave half a percentage point off the US economy, although he still expects it to grow by 2.5 percent this year.
"There's no question that the Boeing situation is going to slow down the GDP," he told Fox News on Sunday.
"Boeing is one of the largest exporters, and with the 737 MAX, I think that could impact GDP as much as 50 basis points this year. We've been looking at 2.5 to 3 percent (annual growth, but) it may be closer to 2.5 because of the adjustment in the Boeing numbers."
The worldwide grounding of the MAX in March 2019 following two crashes that killed a total of 346 people has cut Boeing's market value by about $50 billion and cost airlines as much as $1 billion in lost revenue. Boeing is negotiating settlements with its customers and with family members of those killed in the Indonesia and Ethiopian crashes.
"There will likely be at least some divergence of interests between Boeing and the supply chain once the MAX is ungrounded," Moody's said. "Suppliers will seek to resume and increase production more quickly while Boeing will seek to increase more gradually to a level that allows it to fulfill its longer-term order book but more notably permits it to clear out as much of the inventory built up since the March 2019 grounding as possible."
Boeing has stored about 400 completed but undelivered MAXs. Last April, Boeing announced it would cut production to 42 planes a month from 52, a reduction of about 20 percent.
When manufacturing resumes, Moody's estimates current orders of about 4,500 planes will keep the assembly lines busy for seven to 10 years depending on the rate of production.
Moody's identified 24 companies likely to be affected by the production shutdown, including Spirit AeroSystems, producer of the fuselage and parts of the wings for the MAX. Earlier this month, the Wichita, Kansas-based company announced it would lay off 2,800 workers.
GEM International, a joint venture between General Electric and Paris-based Safran, has cut production to about 30 engines a month to keep the supply chain intact. Boeing has announced that it will reassign workers at its plant near Seattle rather than lay them off.
In a filing with the US Securities and Exchange Commission, Boeing said new CEO David Calhoun, 62, will be paid a base salary much less than the $23.4 million including stock and bonuses that his predecessor Dennis Muilenburg received in 2018.
Calhoun took over as Boeing CEO on Monday.