Laws emerge on emerging-tech safety
By LIA ZHU in San Francisco | China Daily Global | Updated: 2020-01-14 23:47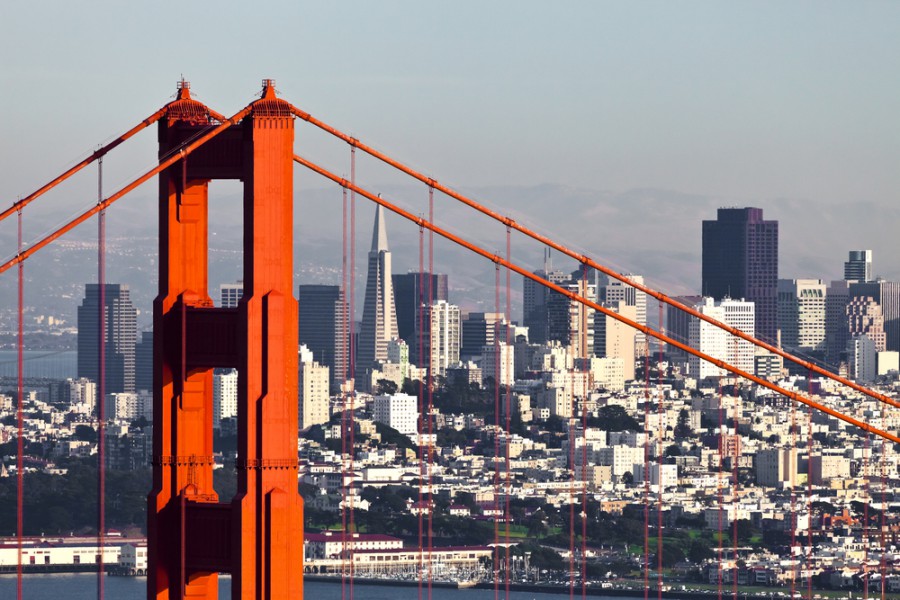 San Francisco creates office to deal with impact on public safety of such things as electric scooters
From electric scooters to cultured meat, increasing concerns over public safety have prompted US lawmakers at the federal and local levels to try to catch up with the latest technologies.
San Francisco, a city that's a hub for major tech companies, has recently passed legislation creating the Office of Emerging Technology to regulate tests of tech ideas on the city's streets.
Under the measure, those looking to launch emerging technologies must contact the office, which would then notify the public and relevant city departments. Public comment would then be accepted before a decision.
Operating an emerging technology without approval can result in administrative fines of up to $1,000 per day.
"In the past, the city's infrastructure, its public spaces and streets and sidewalks, were all used by for-profit companies that were testing out their technology," Norman Yee, a San Francisco supervisor who initiated the proposal, told China Daily.
An example is a situation with electric scooters, when thousands of the units were simply dropped onto city sidewalks and streets without any notice to residents or the city, he said.
The result was "chaos and confusion", because there was no enforcement or regulation over how fast the devices would be allowed to travel on the sidewalks, and there was no control over how or to where users should return them, Yee said.
"Technology is important to our lives. But there must be a consideration of the impact on the overall public's welfare and safety and interests at the same time," he said.
The electric scooter trend has led to complaints from residents and businesses in cities across the country. Last month, San Diego, California, banned dockless electric bicycles and scooters from the city's boardwalks.
Lime, a major scooter-sharing company, announced last week that it closed operations in San Diego and three other cities in the US, citing low ridership and regulatory challenges as contributing factors.
In the food industry, US senators Mike Enzi, Republican of Wyoming, and Jon Tester, a Democrat from Montana, have proposed legislation related to innovative food products.
They introduced the Food Safety Modernization for Innovative Technologies Act last month, which would require government agencies to regulate food produced using animal cell-culture technology.
Cell-culture technology may allow developers to grow animal tissue for human consumption in labs from animal cell cultures. Commercialization of the resulting products is expected in the coming years.
"Emerging technologies may reshape the food industry in the coming years," Enzi said in a news release. "Existing food safety laws were drafted long before these technologies were contemplated. Our legislation would create an up-to-date framework in law so agencies appropriately work together to ensure folks know what they are eating and that it is safe."
But tech groups are concerned that government regulations would make innovation more difficult, especially for newer small startups that are less well funded.
"Now you have added a layer of bureaucracy that companies will have to work through in order to test and ultimately deploy their technology," said Peter Leroe-Muñoz, general counsel and vice-president of tech and innovation policy at the Silicon Valley Leadership Group, which represents many tech companies.
"More established companies have the legal departments and the resources to address some of those bureaucratic hurdles. But smaller companies are less well positioned to do that. So it raises the barrier to entry for younger, smaller startups," explained Leroe-Muñoz.
He also noted another challenge for intellectual property, using the example of San Francisco's Office of Emerging Technology.
"There'll be a public hearing for the Office of Emerging Technology to hear and learn about the technology before they make a decision. What you're now risking is exposing valuable intellectual property in these public hearings," he said.
"There's a very real chance that companies will be forced to discuss intellectual property that they own. Whether it is with regard to the schematics of their technologies that they're working on, or it's business strategy, all these are tightly held secrets," said Leroe-Muñoz.
He's also concerned about the risk of the Office of Emerging Technology becoming politicized, saying that political interests could capture the office and influence its decisions, regardless of the technology and the services being provided, he explained.
San Francisco is the first US city to launch such an office. Leroe-Muñoz said it's not clear if other cities are considering similar regulation, but said he hoped they pause to reflect.
"Typically what we've seen is that in the marketplace, consumers will have an opportunity to decide whether new technologies flourish," said Leroe-Muñoz. "The consumers will have less of an opportunity to do that, because the proposed strategy for the Office of Emerging Technology will become more of a gatekeeper."
Yee said the office actually benefits business in multiple ways, as tech companies would know exactly where to go for permitting questions, and there would be a designated agency tasked with evaluating whether or not the public's interests would be best served.
"The bottom line is that there will always be some folks who think that any regulation will 'stifle' innovation – which simply is false and proven by the fact that we have the support of technology groups and business groups that are wise enough to see the benefit of working in partnership with government on smart legislation," he said.