Last year's net gains
By Xing Wen | China Daily | Updated: 2020-01-15 08:04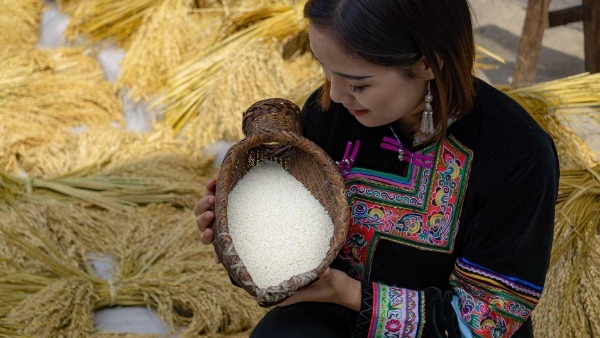 Chinese Lunar New Year is around the corner. A time to reflect, reminisce and consider what has gone. The last 12 months saw an increasing number of wanghong, or "internet celebrities" of all shapes and sizes, young and old, male and female, go viral as they attracted followers with their charisma, unique content, outlook and personal style. The following are 10 internet celebrities that hit the headlines, for various reasons, last year.
Literary wanderer
Clips of a tramp brightened our March days. But appearances can be deceptive. This was a tramp who knew his literature. With his matted hair and ragged clothes, he went viral on Douyin, or TikTok, a short-video platform in China. The tramp, named Shen Wei, talks about current affairs using proverbs and allusions from Chinese classic books, including Zuo Zhuan (Chronicles of Zuo) and Shang Shu (the Book of Documents).
Viewers were surprised that he could be so articulate and obviously well-read. Soon, in a bid to meet him, visitors began to arrive in their droves at the street-near a subway station in Shanghai's Pudong district-where Shen often films his soliloquies.
They asked about Shen's reflections on The Analects of Confucius, Thomas More's Utopia, Adam Smith's The Wealth of Nations and other renowned books. Dozens of phones and cameras were held aloft, ready to record his thoughts.
As the mysterious man attracted wider publicity and more attention from the media, his past was gradually revealed.
The 52-year-old Shanghai native was once a civil servant at the Xuhui district audit office. However, due to his "abnormal behavior", including collecting waste paper from rubbish bins and trash cans in the office building and sorting recyclable garbage, he was shunned by colleagues and was asked to retire early in 1993. He was sent to a mental hospital twice by his family. They later broke off contact with him. Shen then became a homeless man who used his meager income to buy books as he is a voracious reader, and has been since childhood.
After being dubbed the Vagrant Master, he was persuaded to, literally, clean up his act. The restorative powers of a shower, haircut and mustache trim, coupled with some clean clothes, became evident. He even opened his own channel on short-video platform Kuaishou which has garnered more than 1.4 million followers.
Over the past several months, he has toured many historical sites across the country, sponsored mainly by his fans, and vividly illustrated the background stories of these attractions via livestreaming sessions.