Revealing characters
By Chen Nan | China Daily | Updated: 2020-01-15 08:34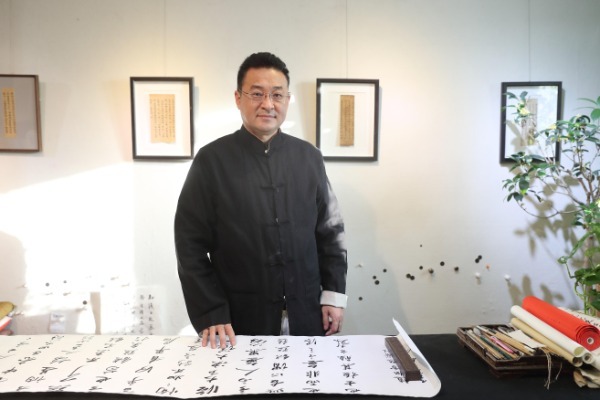 A character-forming display of elegance and style has seen Wu Dichen, 29, garner more than 1 million fans as her soft smile belies the depth of her expertise and her exquisite style.
Wu has won over numerous fans on Chinese social media platforms since she released her first video on sharing platform TikTok in May 2018. But in this case the modern technology is used to highlight a traditional skill far from the usual fare of cooking, singing or plain publicity seeking. Wu's fame is due to her delicate and fascinating writing of Chinese characters.
One of the videos Wu released on the platform in December 2018 saw the number of her fans surge by about 60,000 overnight as she brought the ancient craft to a new generation of admirers.
"She is pretty. Her handwriting technique and style are beautiful too," said a fan commenting on Wu's video. Another fan said: "I rely too much on my mobile phone and I often forget how to write (Chinese characters). Her videos encourage me to write again."
Wu is delighted that her videos have inspired more young Chinese people to pick up the brush to learn calligraphy.
"I didn't expect that my videos would have received so much attention and that afterward the viewers were more interested in calligraphy, an important ancient Chinese art form," says Wu in a phone interview with China Daily. "Chinese characters carry on Chinese culture and history."