Green forests help combat desertification
Editor's note: This is the fourth in a series looking back at some of the most important, timely or unusual issues covered by China Daily's reporters last year.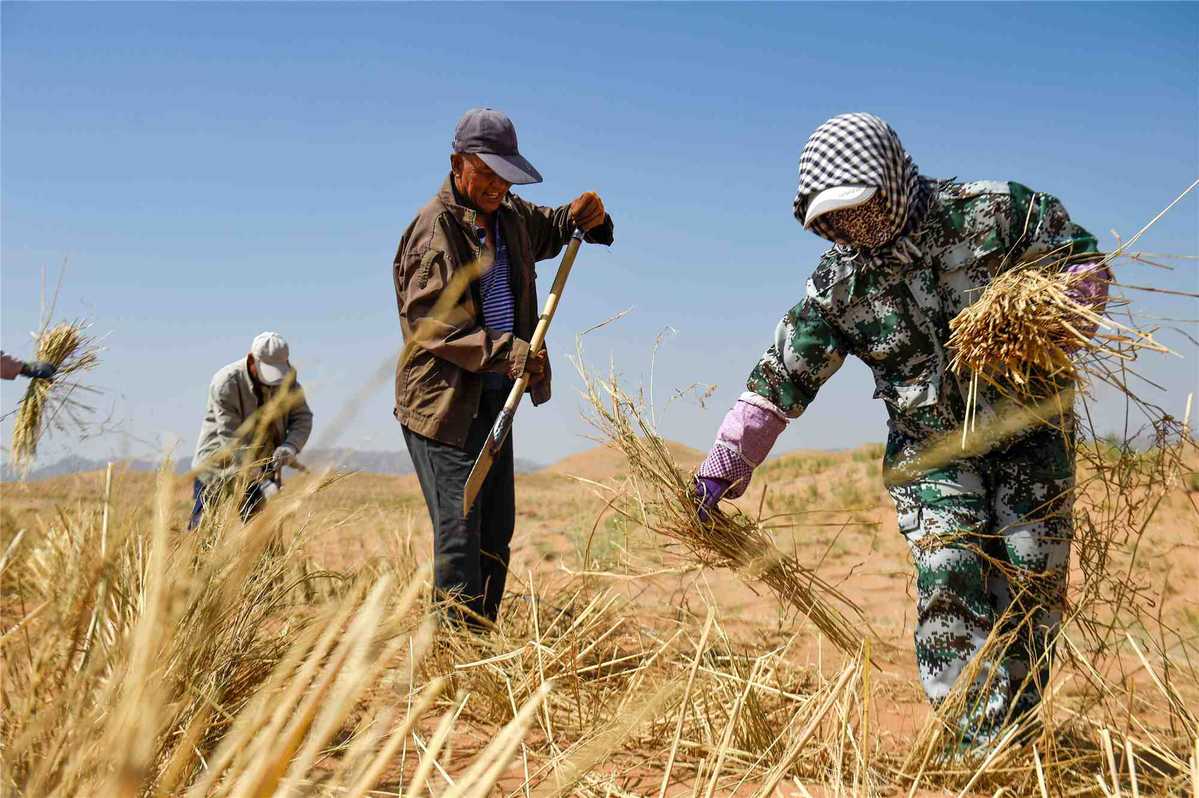 On Aug 15, 2005, President Xi Jinping coined the phrase "Clear waters and lush mountains are invaluable assets" during a visit to Yucun village in Anji, Zhejiang province, when he was provincial Party secretary.
In the years since then, the central government has taken strong measures to reinforce environmental and ecological protection, and several campaigns have been implemented to tackle pollution and improve the environment.
Last year marked the 15th anniversary of the Forest Cities Construction Project and the 20th anniversary of the Natural Forest Protection and Conversion of Cropland to Forest and Grassland programs.
Thanks to these large-scale greening projects, the country's forest coverage expanded from 8 percent in the early 1950s to 22.96 percent last year, according to Zhang Jianlong, head of the National Forestry and Grassland Administration.
The administration's statistics show that in recent decades, 34.33 million hectares of farmland have been transformed into forest or grassland. Moreover, the green area added in the past two decades accounts for 25 percent of the global increase, the biggest proportion in the world.
Last year, many new projects were launched, Zhang said. Two forests, each covering 66.7 hectares, were planted in Hebei province, while 26 State-level voluntary tree-planting areas were established in five provinces.
Twenty-eight cities were added to the State Forest City list, raising the number to 194. Furthermore, about 7,500 villages nationwide were awarded the title "State Forest Village"-the first batch in this category.
In August, the State Council, China's Cabinet, released a plan to safeguard the country's forests. It pledged to build a mechanism to protect and restore all the country's natural forests by the end of this year.
In 2018, China became the first country to propose banning all commercial logging in its natural forests, and its total forest area is expected to hit 200 million hectares by 2035 under the plan.
"We will encourage forest planting on abandoned mining land and barren hills," said Li Shuming, the administration's deputy head, adding that supervisory work on forest protection and restoration will be included in the local government annual achievement evaluation system.
"We will also encourage residents to tell local government departments about activities that destroy forests. Those responsible will be punished in accordance with the law and regulations."