Capital legislators pitch tighter auto emission rules
By XIN WEN | China Daily | Updated: 2020-01-15 08:49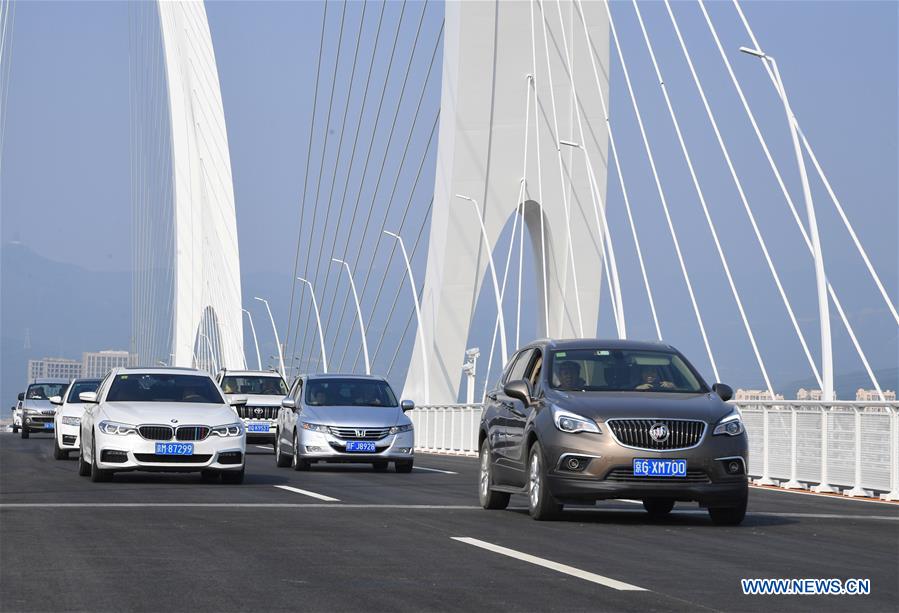 Beijing is considering further restrictions on automobile emissions and strengthening inspections of vehicles to further curb environmental pollution, a top official of the capital's legislative body said on Tuesday.
A draft regulation was submitted to the Beijing Municipal People's Congress on Tuesday, and a decision is expected on Friday.
Vehicle exhaust is the main source of polluting PM2.5 particles-small particles that are hazardous to health-said Zhang Qing, deputy head of the Standing Committee of the Beijing Municipal People's Congress, in a report delivered at the third session of the 15th Beijing People's Congress.
"Mobile emission sources, primarily vehicle exhaust, account for 45 percent of PM2.5 particles-the largest portion," Zhang said.
PM2.5 is a closely monitored air pollutant because of its potentially serious effects on human health. The World Health Organization recommends a PM2.5 standard of no more than 10 micrograms per cubic meter. Last year, Beijing recorded an average 42 mcg/cu m, a 17.6 percent drop from 2018.
Vehicles that fail emissions inspections under the proposed regulation must be repaired and tested again within a certain period of time. Drivers could be fined up to 5,000 yuan ($725) for failing to comply with the rules, or driver's licenses could be revoked.
In addition, Beijing encourages the conversion of motor vehicles in the city, as well as some stationary machinery, such as cranes, to new energy fuels-gradually replacing diesel engines in older trucks, for example.
Even as the capital has achieved bluer skies and cleaner air in recent years, vehicle emissions continue to pose major problems, Zhang said. At the end of last year, there were 6.36 million cars in Beijing, the highest number for any city in China.
Under the capital's draft regulation, a public credit platform will be established in the Beijing-Tianjin-Hebei province region to share information about violators. Municipal government agencies will then take appropriate punitive action.
The regulation also requires municipal management departments to share information with the public about each vehicle's emissions, inspections and repairs.
Zhang Qiangbin, a professor at China University of Petroleum and a member of the Beijing Committee of the Chinese People's Political Consultative Conference, acknowledged Beijing's high vehicle count and said it's necessary for enterprises to come up with innovative technologies to reduce motor vehicle emissions.
"Rather than a 'one size fits all' instant solution, the policies and standards should be implemented over time," he said.
Elsewhere, Hebei, passed a law on Saturday to improve air quality in the Beijing-Tianjin-Hebei cluster.
Zhao Yimeng contributed to this story.