Online transactions of industrial products buoy e-commerce firms
By He Wei in Shanghai | China Daily | Updated: 2020-01-15 09:02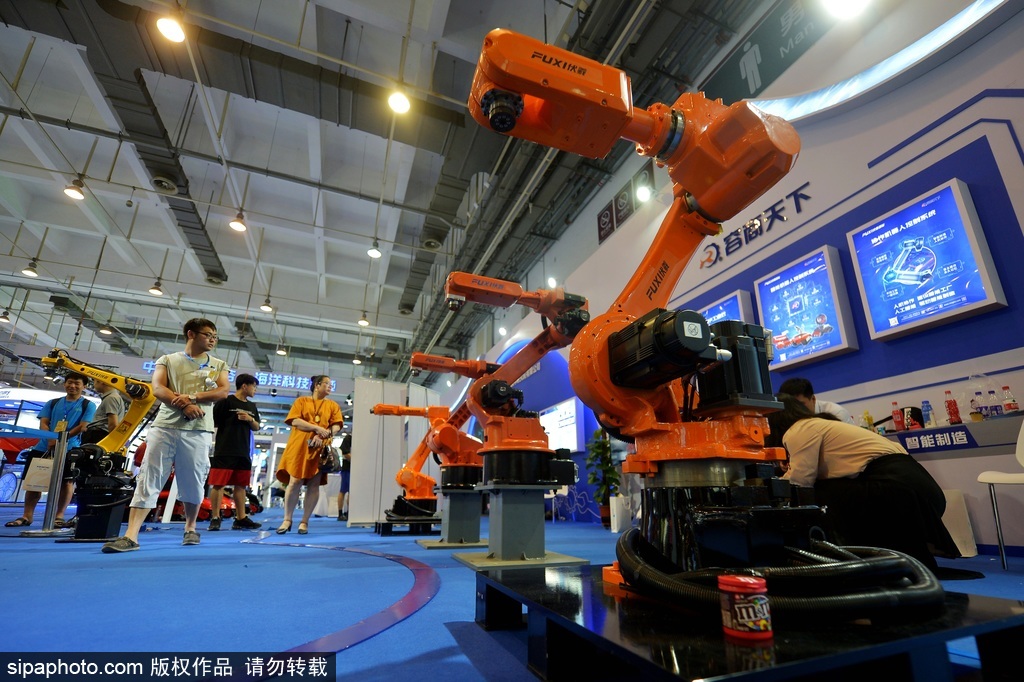 Buying and selling of industrial products via online platforms could well be the "next blue ocean" in China's e-commerce sector and drive digitalization of global business-to-business sales, a new report said on Tuesday.
The market value of industrial products e-commerce is slated to hit 2.3 trillion yuan ($333 billion) in 2024 from 700 billion yuan last year, global consultancy Bain & Co said in a white paper jointly released with 1688.com, Alibaba Group Holding Ltd's B2B trading arm for domestic trade.
That represents a 25 percent to 30 percent compounded annual growth rate during the period, when the e-commerce penetration rate of B2B industrial products is forecast to rise from the current 2 percent to 5 percent in four years.
"The next wave of e-commerce bonus will come from the B2B end, with the tens of millions of our buyers poised to benefit from data, branding and operations support from online trading platforms," said Li Congshan, general manager overseeing industrial brands at 1688, which hosts over 10,000 industrial brands from home and abroad.
"The process is inevitably much more complicated compared with consumer-facing businesses, such as settlement, logistics, local installments and after-sales service," said Zhao Liqiang, a partner at Bain and chair of its manufacturing practice.
B2B e-commerce sites have become established avenues for information sharing, with 72 percent of surveyed companies reporting that they leverage online channels to compare prices and 55 percent use the platform to check key product parameters.
They are shaping up to be brand-promoters, with companies indicating that browsing of daily products has risen by 58 percent on average on 1688. In a similar vein, transaction volume for these companies is also 2.5 times faster than industry average.
For multinational industrial conglomerates, online channels facilitate a much broader outreach of prospective buyers, who are typically small-and medium-sized companies in remote places in China, said Zhu Wenhui, who is responsible for e-commerce channel development at Schneider Electric.
Zhu said the French company has seen clients from third-and lower-tier cities grow by 60 percent since its namesake flagship store and a matrix of reseller stores opened in 2018, while the number of orders secured jumped 80 percent.
"The online site has helped us better penetrate the lower-tier markets with much lower costs and higher efficiency that would not have been attainable just by ourselves," Zhu said.
The so-called customer-to-manufacturing trend, featuring tailored production based on customer preferences, is also picking up momentum.
Chemical giant BASF customized the design and production of a special dishwashing glove after it learned of customer complaints on conventional designs from other brands.
More than 20,000 newly-designed gloves were snapped up in two days, which was equivalent to roughly two months' sales recorded on Tmall, Alibaba's B2C site, according to data from the e-commerce site.
"We have seen tremendous simplification in the entire process, trimming the traditional offline sales cycle from two weeks to just two days now," said Liu Yanli, business and market development director at BASF China. "BASF's e-commerce practice in China is arguably the best within our company globally.