China corporate VC investment led by tech giants hits 20b yuan
By Zhao Shiyue | chinadaily.com.cn | Updated: 2020-01-15 10:48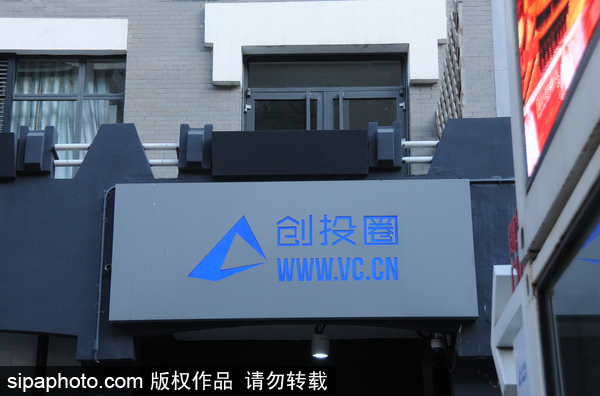 Corporate venture capital (CVC) in China grew rapidly with 20.3 billion yuan ($2.94 billion) funding in 2018, accounting for 17 percent of the total venture capital investments, and tech giant firms ruled the top five most active CVC investors, according to a new industrial report.
The report "2019 China Corporate Venture Capital Development Report" was released by the Entrepreneurial Finance and Economic Growth Research Center and Center for Global Merger Acquisition and Restructuring of Tsinghua University and CyZone, a provider of information on startups.
In the last five years, CVC - equity investments in startups made by corporate entities - has steadily risen in the global market, Tian Xuan, associate dean of Tsinghua PBCSF, was quoted by a China News report.
Global CVC funding saw a sharp increase in 2018, up by 47 percent year-on-year to $53 billion, and corporate venture units participated in 2,740 investment deals, rising 32 percent, with each worth $26 million on average.
CVC investment deals backed by high-tech giants, such as Tencent Investment, Alibaba Capital Partners, JD Capital, Fosun International, and Haier Capital, dominated the market. The five companies were the most active CVCs in China in 2018, according to the report.
"It is clear that whether in China or the United States, CVC giants are mostly high-tech companies," said Tian.
The report also noted that CVC firms invested heavily in software industries and internet startups, accounting for 40 percent of total CVC investments, much higher than the 13 percent investment in manufacturing.
It has been 21 years since China entered the CVC market in 1998. As China's economy shifts from high-speed growth to high-quality development driven by technology innovation, CVC is seen as one of the powerful engines to fuel China's technology and entrepreneurship development.
Tian Xuan also stressed that CVC was of great significance to boost technology innovation.
"Compared with traditional venture capital, CVC has the advantages of a longer investment cycle and higher risk tolerance, and it can offer startups with more value-added service," he said.