Ghosn's lawyers quit after ex-Nissan chief jumps bail, flees to Lebanon
Xinhua | Updated: 2020-01-16 19:23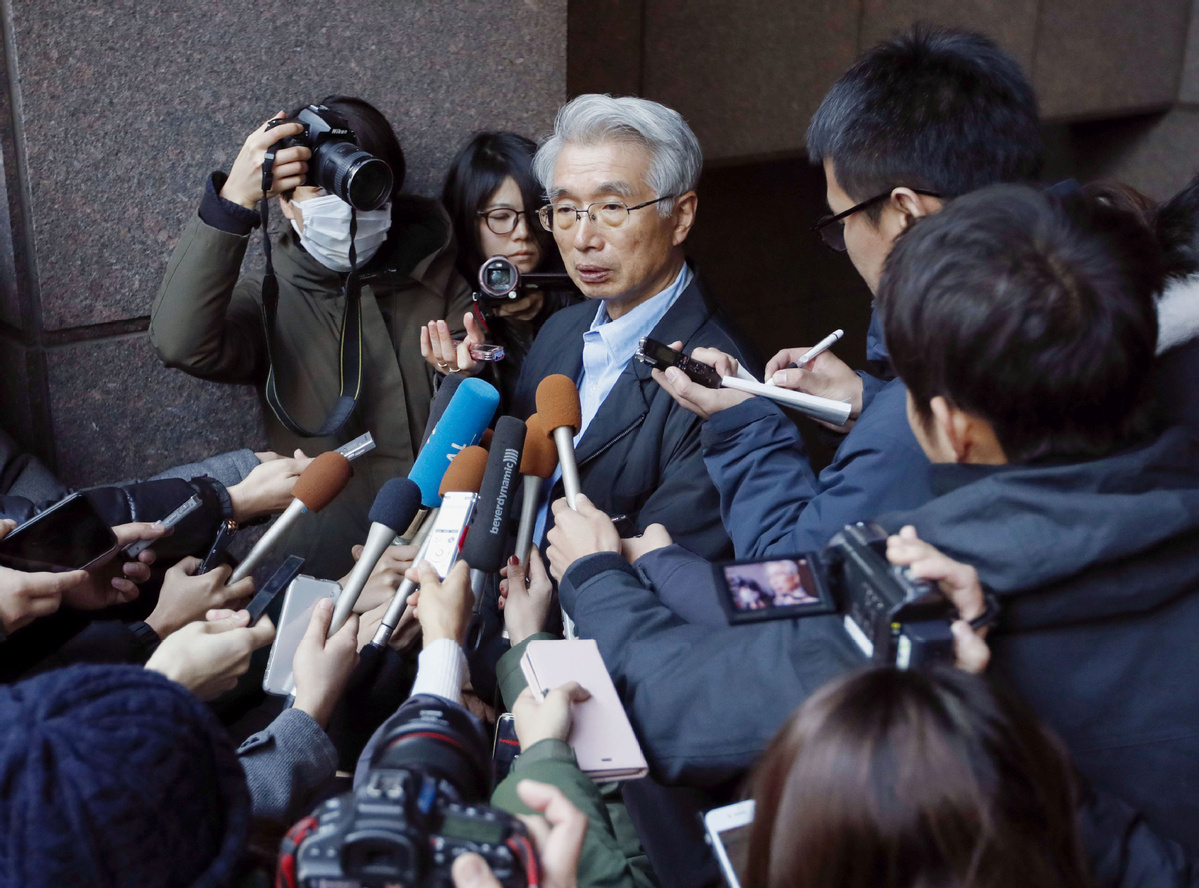 TOKYO - Some members of former Nissan Motor Co. chairman Carlos Ghosn's defense counsel have resigned from the case, with lawyer Junichiro Hironaka saying he has quit as of Thursday.
Following Ghosn jumping bail and fleeing Japan to Lebanon claiming he would not receive a fair trial in Japan, Hironaka told reporters that he had resigned as of Thursday and now had "nothing to do" with his former client.
Other lawyers who were representing the former auto tycoon, including Takashi Takano, have also confirmed that they have resigned, sources close to the matter said Thursday.
Ghosn, first arrested on Nov. 19, 2018, was facing trial for allegations of financial misconduct, including under-reporting his remuneration in Nissan's securities reports, as well as for aggravated breach of trust for misusing company funds.
Interpol, at the request of Japan, has issued a wanted notice for Ghosn and he has been issued with a travel ban in Lebanon.
Similarly, Japan has requested the assistance of Interpol with arresting Carole Ghosn, wife of the former Nissan chief.
Investigators believe that Carole, who is currently in Lebanon with Ghosn, may have destroyed evidence in connection with her husband's case involving financial misconduct.
She is suspected of denying during a court appearance in Tokyo last April that she knew an acquaintance of Ghosn although she is believed to have had contacted the individual.
Prosecutors here believe Carole met with Ghosn's acquaintance and exchanged numerous messages with him following her husband's initial arrest.
The latest move by the prosecutors, however, is only believed to be aimed at restricting Carole's activities, sources close to the matter have said.
Despite Japan petitioning Lebanon for its cooperation regarding the pair, experts believe that it will most likely amount to nothing owing to there being no extradition treaty between Japan and Lebanon.