China's MA60 regional airplane family to embrace 3rd member in 2020
Xinhua | Updated: 2020-01-17 17:30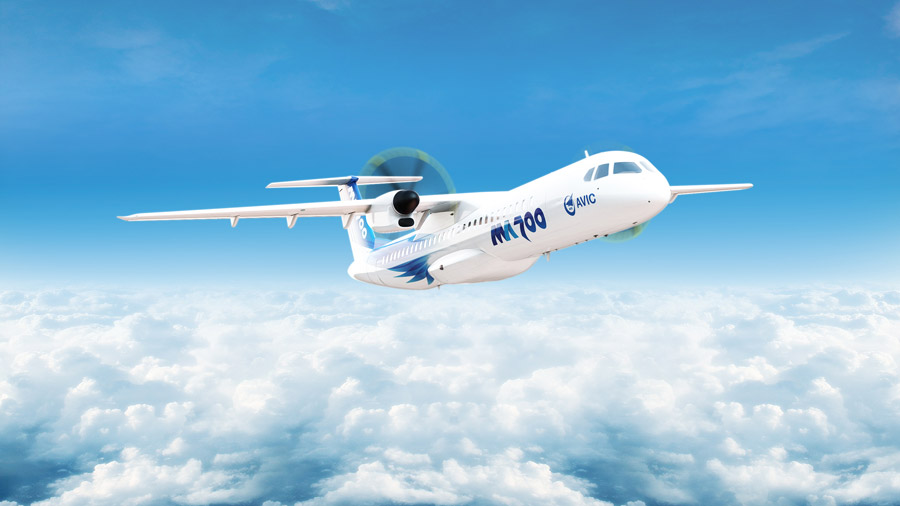 BEIJING - China's domestically developed MA60 "Modern Ark" regional turboprop airplane family will see its third member MA700 in 2020, according to its developer Friday.
The MA700 project has entered the final assembly phase. And the assembly works of aircraft for both the maiden flight and the static tests are underway, said the state-owned Aviation Industry Corporation of China (AVIC).
The first MA700 aircraft is scheduled to roll off the production line in mid-2020, and the maiden flight is expected to take place within the year.
China's MA60 "Modern Ark" regional airplane family is developed by AVIC XAC Commercial Aircraft Co., Ltd. in Xi'an, northwest China's Shaanxi Province.
The MA60 series turboprop airplane family now has two members, namely the MA60 and MA600. To date, a total of 109 MA60 and MA600 airplanes have been delivered to customers.
As an upgraded version of the series, the MA700 is designed with high speed and flexible adaptability. It will be more adaptable to airports with high temperatures, high altitudes and short runways.
The MA700 has received 285 intended orders from 11 customers at home and abroad, according to AVIC XAC Commercial Aircraft Co., Ltd.
The MA60 turboprop airplane series comes as part of China's commitment to boost the country's capacity in developing civil airplanes through major projects of the "two trunk and two regional" aircraft.
The two trunk airliner models are the C919 narrow-body and the CR929 wide-body jetliners. And the regional airplane models are the MA60 series turboprop aircraft and the ARJ21 regional jetliner.
China is now the world's second-largest civil aviation market with sustained air traffic demands and expanding market size.
In 2019, China's civil aviation industry saw its annual revenue reach 1.06 trillion yuan (about 154.24 billion U.S. dollars), said the latest statistics from the Civil Aviation Administration of China.
The International Air Transport Association forecast that China is expected to become the world's largest by the mid-2020s.