FAW-Volkswagen to launch 29 models this year despite industry headwinds
By Li Fusheng | China Daily | Updated: 2020-01-20 07:58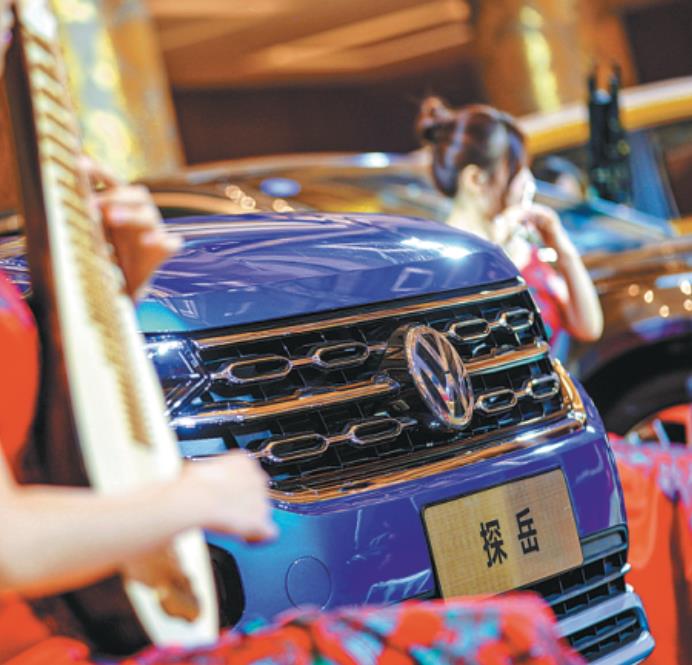 Sino-German joint venture FAW-Volkswagen will launch 29 models, including six new energy vehicles, this year in China, where it sold the most cars of any vehicle manufacturer in 2019.
Despite the headwinds of China's overall vehicle market, FAW-Volkswagen delivered 2.13 million vehicles, beating rival SAIC-Volkswagen and reaching a record high in the company's 28-year history.
Liu Yigong, president of the joint venture, said,"FAW-Volkswagen went through an extraordinary year. We have made great efforts and achieved results in brand building, system building, digitalization and new services."
The joint venture has three brands, and each posted encouraging results in 2019.
Sales of Audi-branded vehicles totaled 688,888 in 2019, up 4.2 percent year-on-year.
Volkswagen brand saw its sales reach around 1.40 million, up 0.5 percent year-on-year. Jetta, which spun off the Volkswagen brand in late 2019, delivered 45,000 vehicles.
"FAW-Volkswagen has not only won the sales championship, but also became an automobile company with extensive market coverage, excellent brand reputation and solid development foundation for sustainable and high-quality growth," said Andre Stoffels, the joint venture's first vice-president responsible for finance.
For example, the company opened the largest proving ground in Asia last year. A 960 million yuan technology development center kicked off construction as well.
The carmaker developed 22 models last year, taking into consideration the preferences of Chinese customers.
The joint venture has also built a team of over 2,000 people across its five manufacturing bases in the country to ensure the quality of its vehicles through the whole processes, from purchase to after-sales services.
Thanks to its solid foundation, FAW-Volkswagen has set more ambitious sales goals for its three brands, although the overall market is expected to face a downturn in 2020.
"China's overall economic situation is good from the perspective of historical development," Stoffels said, "so there is still a lot of potential in the automotive industry."
The Volkswagen brand will strive to realize a target of 1.43 million sales. Audi will aim for 700,000 and Jetta will shoot for 200,000, executives said.
Sun Huibin, executive vice-president of the joint venture's Audi division, said the brand will offer 23 all-new or facelifted models this year as part of its efforts to push sales over 700,000.
Audi was the most popular premium vehicle brand in the country over the past three decades. By the end of 2019, it had delivered 5.9 million vehicles in China, the largest customer base among all premium vehicle brands.
Jetta has unveiled three models, the latest a mid-sized SUV. It has built a sales network of around 200 dealerships across the country, which is expected to reach 285 by the end of this year.
Liu said there are many challenges and great opportunities awaiting the joint venture, adding that FAW-Volkswagen will define 2020 as the year of transformation. "We will inspire the potential of Volkswagen, Audi and Jetta and transform ourselves to offer high-quality products and services," Liu said.