Vivo vows to dial switch-off message
By Ma Si | China Daily | Updated: 2020-01-20 09:35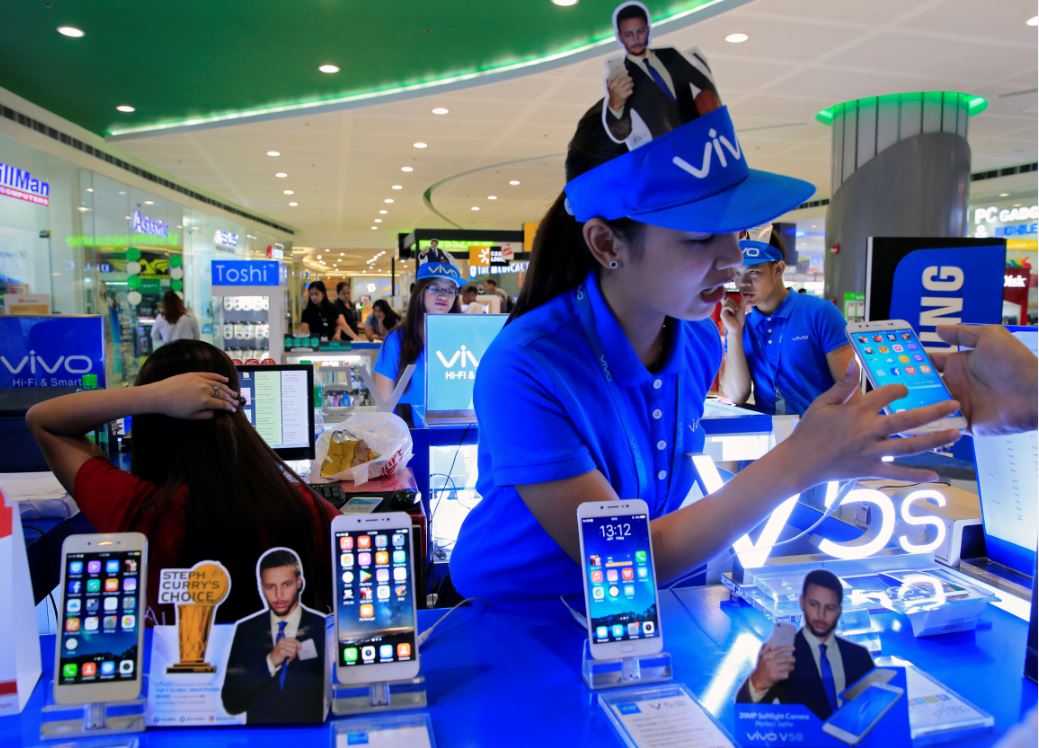 After its connect in India, smartphone maker looks beyond 30 overseas markets
A unique subway station in Gurgaon, a city about 30 kilometers southwest of India's capital New Delhi, is named after Chinese tech major Vivo. Its walls are painted with a giant advertisement of the smartphone vendor. The Vivo logo on the subway station, it appears, is bigger than the one on the Chinese company's office building across the street in northern India.
To reduce operating costs, Indian metro operators in various cities outsource the maintenance and daily management of subway stations to the private sector. Vivo has signed contracts to maintain two subway stations in India. The other one is in Mumbai, India's financial and commercial capital located in the western region.
As a result, Vivo became the only smartphone vendor in India that has a subway station named after it.
The move is designed to establish closer bonds with local consumers and to boost its brand image in the world's second-largest smartphone market.
Currently, Vivo's products and services are available in more than 30 countries and regions, with India being one of its key stops in the go-global journey. Vivo started exploring the opportunities in India in 2014, after gaining wide popularity on its home turf with strong offline retail channels and cutting-edge smartphones.
Five years on, the company, based in Dongguan, Guangdong province, is the No 3 smartphone vendor in the South Asian country. It has a better understanding of its own go-global strategy, which is summarized as "more local, more global".
"'Go-global' is not about how many countries a company operates in. It is about how we have tried our best to use a local mindset and integrate with local culture and local management styles to serve local consumers," said Chen Zhiyong, CEO of Vivo India. "That is what Vivo founder Shen Wei has summarized as 'more local, more global'."
Currently, the company accounts for 15. 2 percent of the Indian smartphone market, according to the latest data from the market research company International Data Corp. From July to September 2019, Vivo registered strong year-on-year growth of 58.7 percent.
When it comes to offline retail, Vivo has climbed to the second spot in October, grabbing 23 percent share, data from another market research company Gfk showed.
None of these milestones was reached easily. For instance, every company is looking for ways to get associated with Bollywood and cricket, two critical factors in India, to boost their brand awareness.