U.S. continues to intensify tensions with China over technology
CGTN | Updated: 2020-01-21 16:22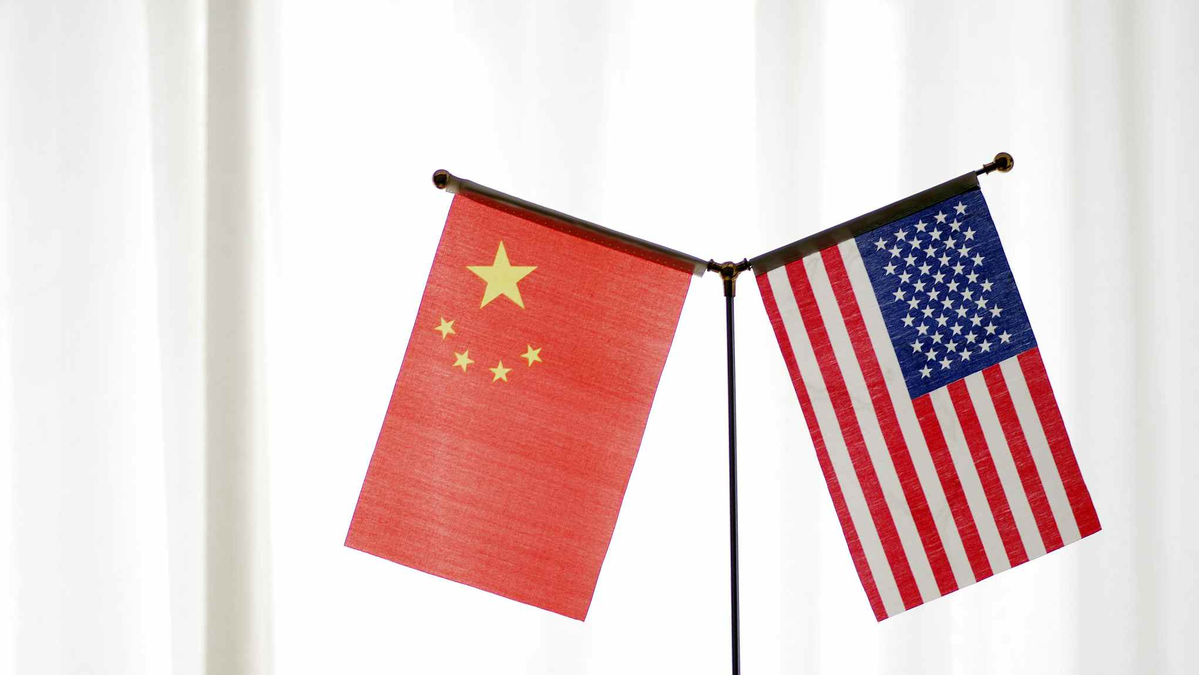 China and the United States have just signed the phase one trade agreement, a development widely applauded by the international community. The Managing Director of the International Monetary Fund, Kristalina Georgieva, said the agreement will reduce the uncertainty that has dampened global economic growth. The American business community also commented positively on the agreement, largely because they have paid a hefty price for the "trade war." According to data released by the U.S. Department of Commerce up to November 2019, U.S. companies have lost 46 billion U.S. dollars due to the tariff war staged by the Trump administration, of which 37.3 billion U.S. dollars was attributable to the U.S.-China trade friction.
However, the phase one agreement has failed to eliminate global concerns about the "decoupling" between the United States and China. In particular, Washington's "technological cold war" against China is escalating.
The Trump administration plans to roll out new rules to tighten restrictions on the export of tech products to China. Under current regulations, the United States can block the export of many high-tech products shipped to China from other countries if U.S.-made components make up more than 25 percent of the value. The U.S. Department of Commerce has drafted a new rule that would lower the threshold only to 10 percent and expand the purview to include non-technical goods like non-sensitive chips and consumer electronics.
Washington is also nervous about tech products imported from China and is on high alert. For example, the U.S. Department of the Interior is planning to permanently ground nearly 1,000 drones due to the devices being made at least partly in China. The U.S. believes that the risk of the drones being used by Beijing for spying was too high and the images captured on their cameras could be accessed by Beijing.
Moreover, the Trump administration's "targeted suppression" of Huawei has not ceased. When it came to Huawei, Treasury Secretary Steven Mnuchin said that Huawei would not be part of the phase one deal or any subsequent phase, and will be dealt with separately as a national security issue. He added, "National security issues are our primary concern. So when it comes to our government networks, when it comes to sophisticated business networks, military networks and networks of all of our allies, we want to make sure those networks are fully secure.
The U.S. is trying to put together a more extensive network of restrictions on Huawei. Republican Senator Tom Cotton recently introduced a bill to the Senate that proposes to block the U.S. from sharing intelligence with countries using Huawei 5G equipment. If the bill is passed, it will be more difficult for Huawei to do business with the U.S. allies, especially in some European countries that have not yet decided whether to ban Huawei equipment.
The United Kingdom and Germany are currently under intense pressure from the U.S., even though Huawei has a good record of doing business in both countries. British Defense Minister Ben Wallace recently revealed that Trump and core members of his administration bluntly threatened during the NATO meeting in December 2019 that the U.S. would reduce intelligence sharing with UK if the latter approved Huawei's entry into its 5G market.
Britain is likely to cave in and it is not known how far Germany can go its own way. Recently, German Interior Minister Horst Seehofer said that he opposed excluding Huawei from building the 5G network. He warned that generally excluding the Chinese company could delay the rollout of the network by five to ten years.
It is expected that in the phase two negotiations, China and the U.S. will address issues such as technology and network security. However, many people believe that with the 2020 U.S. elections in full swing, it may be difficult for both parties to make substantial progress. Even more worrying is that some senior Trump administration officials have insisted that national security should be addressed as part of economic issues.
U.S. Secretary of State Pompeo gave a speech in Silicon Valley on January 13 warning that U.S. companies, especially tech companies, face risks when dealing with China. He called on U.S. companies doing business with China to put national security first. The fact that Pompeo made the speech in Silicon Valley reflected the rift between Silicon Valley and the White House. Silicon Valley does not fully agree with the limitations put on Chinese companies such as Huawei, arguing that it will harm the American innovation ecosystem.
As a radical hawk against China, White House senior trade adviser Peter Navarro constantly exerts a negative influence on China-U.S. economic and trade consultations. He recently resorted to the excuse of "national security" to extend punitive tariffs. He claimed that tariffs could be used as leverage to defend America's technological crown jewels from being forcibly transferred to Chinese companies – from artificial intelligence, robotics and autonomous vehicles to quantum computing and blockchain. These industries comprise the core of the next generation of weapons systems needed to repel threats from rivals like China, Russia and Iran.
There is no doubt that the wanton use of national security concerns by the Trump administration is worrying more and more people in the business and technology communities. Considering that American companies are deeply involved in the global supply chain, "decoupling" will not bring real dividends to the United States. More importantly, such a "decoupling" policy runs counter to the principle of free markets and the excessive intervention by the Trump administration is eroding the very foundation of U.S. economic growth. Washington's relentless efforts to intensify China-U.S. tensions over technology will further complicate the phase two talks.