Yangtze River Delta hones role as innovation hot spot
By ZHOU WENTING in Shanghai | China Daily | Updated: 2020-01-22 09:26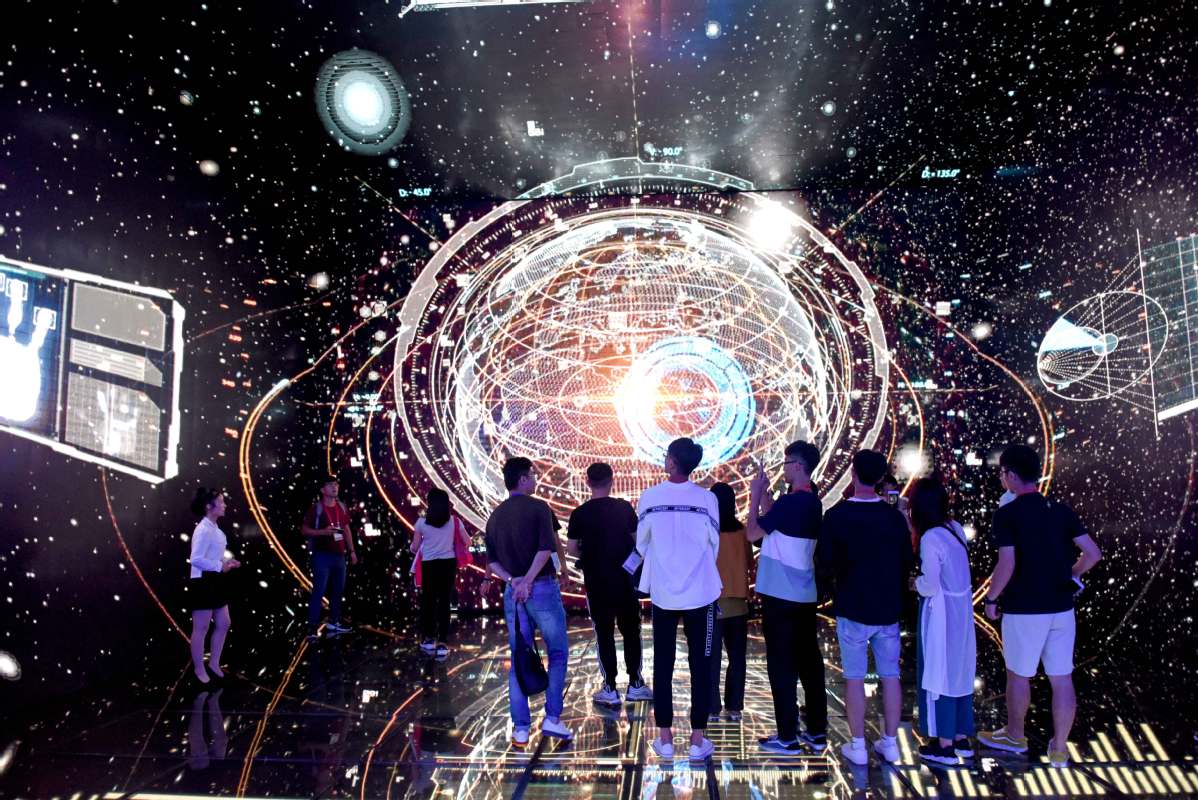 The Yangtze River Delta region has become an important source of technological innovation for the whole country, with a sharp rise in such advances over the past decade, according to a recent report.
The number of patent applications in the region rose from 281,000 in 2008 to nearly 1.2 million in 2017, accounting for more than 35 percent of the national total and higher than any other Chinese region focused on integrated development, said the report.
It was published on Dec 22 by the Fudan Development Institute affiliated with Fudan University and a think tank affiliated with Guangming Daily.
In November, 2018, President Xi Jinping listed the integrated development of the region as a key national strategy. A plan unveiled last month by the central government mapped out how the delta region would be built into an economic powerhouse that will add to the country's high-quality development.
The plan aims to boost vitality in the region, which is about the same size as Germany and encompasses Shanghai and the provinces of Jiangsu, Zhejiang and Anhui. It contributes roughly a quarter of national GDP and accounts for one-third of China's foreign trade and investment.
The report also found that Shanghai, Ningbo and Hangzhou in Zhejiang and Suzhou, Jiangsu, have become the main drivers of the integrated development of scientific and technological innovation, said Zhu Chunkui, a professor with the School of International Relations and Public Affairs at Fudan University, who was a leading researcher for the report.
The number of patents among cross-provincial collaborations led by Shanghai, Zhejiang and Jiangsu accounted for more than half of all types of filings nationwide, most of which are in the fields of chemical, mechanical and electrical engineering, he said.
Shanghai plays a leading role in cross-provincial collaborative patents, and as the report pointed out, the city was the main patent holder at the provincial level, accounting for 42 percent of such filings.
Wang Cailiang, executive director and deputy general manager of Shanghai Kindly Medical Instruments Co, which specializes in intracardiac interventional devices, said a raft of new measures have been unveiled in the past year to spur the growth of medical technology innovation in the region.
"For example, the policies allow medical device producers to register in Shanghai and manufacture in other places in the delta region, which helps boost vitality in product innovation and allows enterprises to dig into more potential in the division of labor and a more intensive cooperation network across the region," he said.
The company, which was established in 2006 and sells its products in more than 40 countries and regions, said domestic medical devices only account for 15 percent in the specific areas, and it is confident about future growth at home and abroad with its top-notch technology and the country's encouragement for the development of homegrown devices.