Sleuth spoof takes to Tokyo
By Xu Fan | China Daily Global | Updated: 2020-01-23 08:23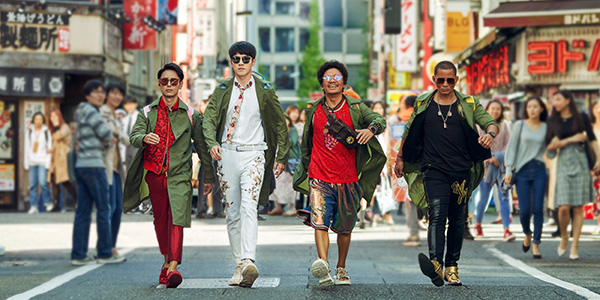 When the clock struck midnight on Jan 17, all the upcoming films striving to make a splash during the Spring Festival holiday-the most lucrative box-office season in the world's second-largest movie market-simultaneously launched presale tickets online.
Hauling in 256 million yuan ($37.1 million) by Wednesday, Detective Chinatown 3 has topped the presale box-office charts, far surpassing the second-highest film Jiang Ziya: Legend of Deification.
The new film will open across Chinese theaters on Saturday, the first day of the Year of the Rat. It will also be released in 150 cinemas in over 50 cities and towns in North America on the eve of Lunar New Year.
Chen Sicheng, creator of the Detective Chinatown franchise, announced that the new sequel, set in Tokyo, was to be his last directorial work of the series.
"Over the past five years, Detective Chinatown has produced three feature-length movies and an online series, which has shaped its unique style," says Chen in an interview with China Daily.
Starring actors Wang Baoqiang and Liu Haoran as an uncle and his nephew respectively, the franchise follows the efforts of the amateur detective duo in solving a series of mysterious cases from Bangkok in the first film to New York in the second, and Tokyo in the upcoming third installment.