Transport suspended in Wuhan: Ministry
Share - WeChat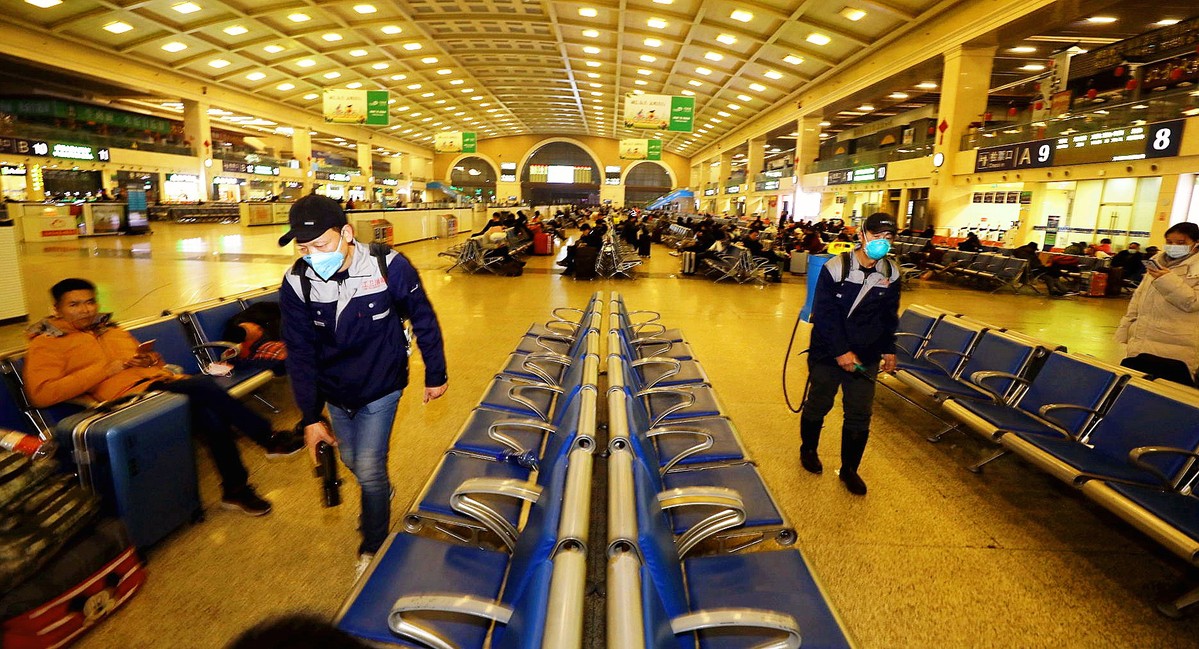 Latest:
Four other Hubei cities — Huanggang, Ezhou, Zhijiang and Qianjiang — suspended public transportation temporarily.


The Ministry of Transport on Thursday suspended all travel to Wuhan, capital city of Hubei province, and asked residents not to leave the city without special reason.
Buses and ferries scheduled to enter Wuhan will be suspended, and other public transports going through the city will adjust their routes to avoid picking up passengers there.
The ministry also required transport departments across the province to suspend all rental bus services entering Wuhan and strictly control operating vehicles and ships that plan to leave the city. Strict measures will be adopted for certain departing vehicles on roads or via waterways.