Limit on UK Huawei role recommended
By Jonathan Powell in London | China Daily Global | Updated: 2020-01-24 17:33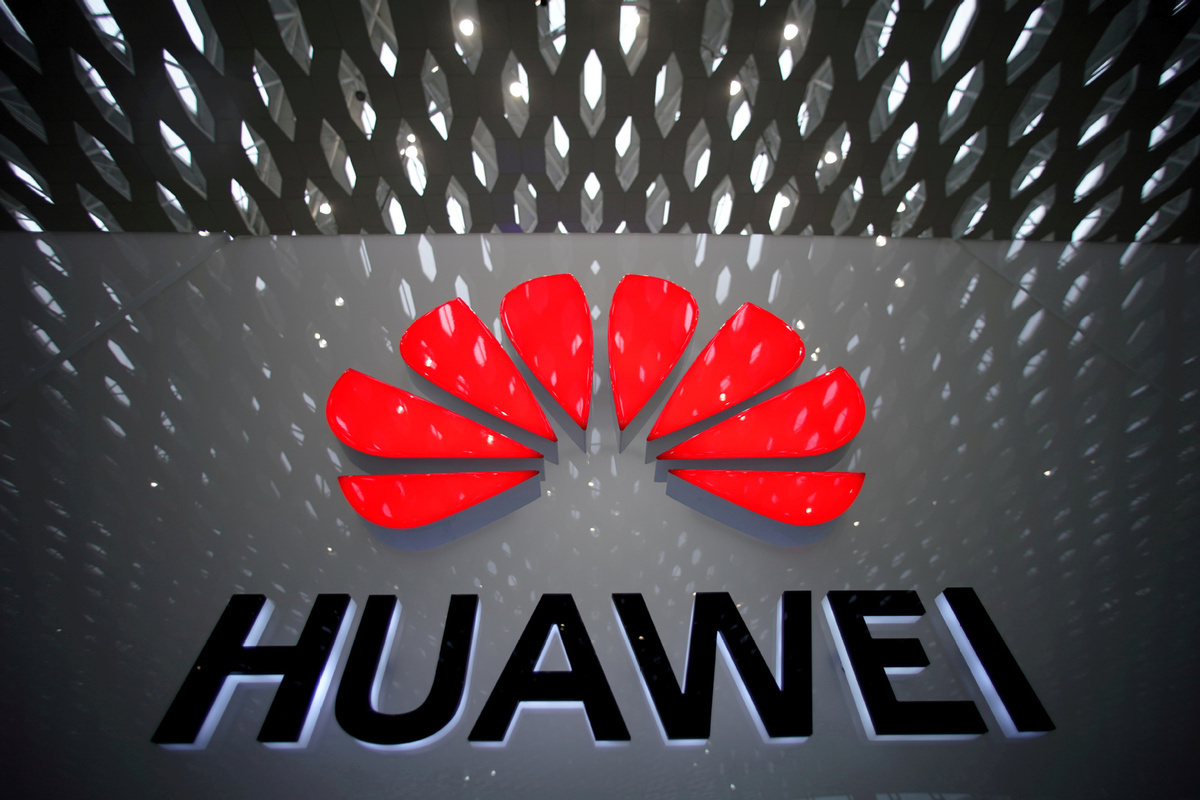 EU guidelines say nations can 'restrict or exclude' vendors from core areas
British government officials have formally recommended that Huawei be granted a "limited" role in the United Kingdom's 5G telecommunications networks, despite repeated pressure from the United States to prohibit the use of equipment produced by the Chinese company in the UK.
Citing unnamed sources with knowledge of the situation, Reuters said that the recommendation was made at a meeting of senior government officials and security agencies on Wednesday.
The ultimate decision on the matter is expected to be made at a meeting of the National Security Council next week, during which the UK will decide whether and how to deploy Huawei equipment in the country's 5G telecoms networks.
A Downing Street source told Reuters: "The work on the issue of high-risk vendors in 5G networks remains ongoing and when it is completed it will be announced to Parliament."
The UK recommendation comes as new European Union directives issued say member countries can "restrict or exclude" high-risk 5G providers from core areas of their telecommunications networks.
The recommendations address cybersecurity risks at national and EU levels, particularly concerns related to China's Huawei, though they do not identify any particular country or company.
The guideline document, seen by Reuters, warned of the risks of interference by a third country in the 5G supply chain, as well as the risk of depending on a single supplier, to justify a tough line.
The EU seeks to unite its member states' on 5G policy to avoid any US or Chinese retaliation against any one European nation. Europe has been caught between two major powers, China and the US, over the question of whether to include Huawei in its 5G roll-out.
The United States has urged allies to ban Huawei in their 5G network roll-out in light of security risk concerns – risks that both the Chinese telecoms giant and Chinese officials deny. Huawei, which competes with Finland's Nokia and Sweden's Ericsson, has denied its equipment could be used for spying.
The US has been successful in coaxing Japan, Australia, and New Zealand against Huawei, however it seems the EU won't be joining them.
Last month, EU countries agreed to use only trustworthy parties for infrastructure that is critical to national security, and pledged to consider the laws of a supplier's home country before buying their products.
The EU is limited in what it can tell its member states to do, however. Any decisions to ban companies for national security reasons rest with member states, and many operators in various European countries have already struck deals with Huawei on 5G. Huawei has garnered support among Europe's telecoms industry, including from Deutsche Telekom, Vodafone and Telefonica, which are all Huawei clients.
Bloomberg reported that German Chancellor Angela Merkel has already proposed conservative lawmakers wait until after a March EU summit before making a decision on Huawei.
Many European countries are reluctant to anger China, a significant trading partner, while the US, an important security ally, has repeatedly said it may reassess intelligence sharing with countries that use Huawei in their 5G mobile networks.