WHO praises China's steps to contain virus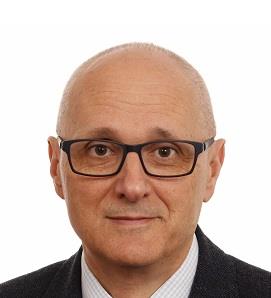 The lockdown of Wuhan, the city at the epicenter of the coronavirus outbreak, could contribute greatly to global health, the World Health Organization's China representative said on Friday evening, while adding that he hopes the move will be short-term.
"China has decided itself what measures it sees to be appropriate, and we hope that these measures of the lockdown will turn out to be effective," Gauden Galea said in an interview with China Daily. "We admire the courage of the people and government of Wuhan, and we hope that this temporary sacrifice will be a strong contribution to public health and indeed, global health."
On Thursday, the Wuhan government suspended the city's entire public transport system, including buses, the subway, and ferries. All outbound flights and trains from the city of 11 million were also canceled in an attempt to stop the virus from spreading amid an increasing number of infections in the city and other parts of China.
The number of confirmed cases rose to 830 on the Chinese mainland as of Thursday at midnight, including 25 deaths and 177 people in serious condition, the National Health Commission said on Friday. Among the total number of cases, more than half were reported in Wuhan.
Although research is underway to get more knowledge of the new coronavirus, the high proportion of deaths and serious cases among the number of total infections indicates the severity and mortality of the virus, Galea said.
China has made great efforts to prevent and control the disease, such as quarantining infections, tracing suspects, and reducing mass gatherings, but it is also important to keep an eye on the animal source, to identify where originally the virus came from to eliminate infection from the source, Galea said.
China has been sharing information about the outbreak with the WHO and with other countries, which has contributed to global prevention and control of the virus, he added.
Although the virus has not yet caused a global health emergency, it is already a national emergency in China, Galea said.
"While it is concentrated in Wuhan, it is very much a national emergency," he said. "This is spreading in China. It is a virus that causes serious disease. It kills people."