Democrats say Trump 'worked hard' on Ukraine cover-up, shows no remorse
Updated: 2020-01-25 07:48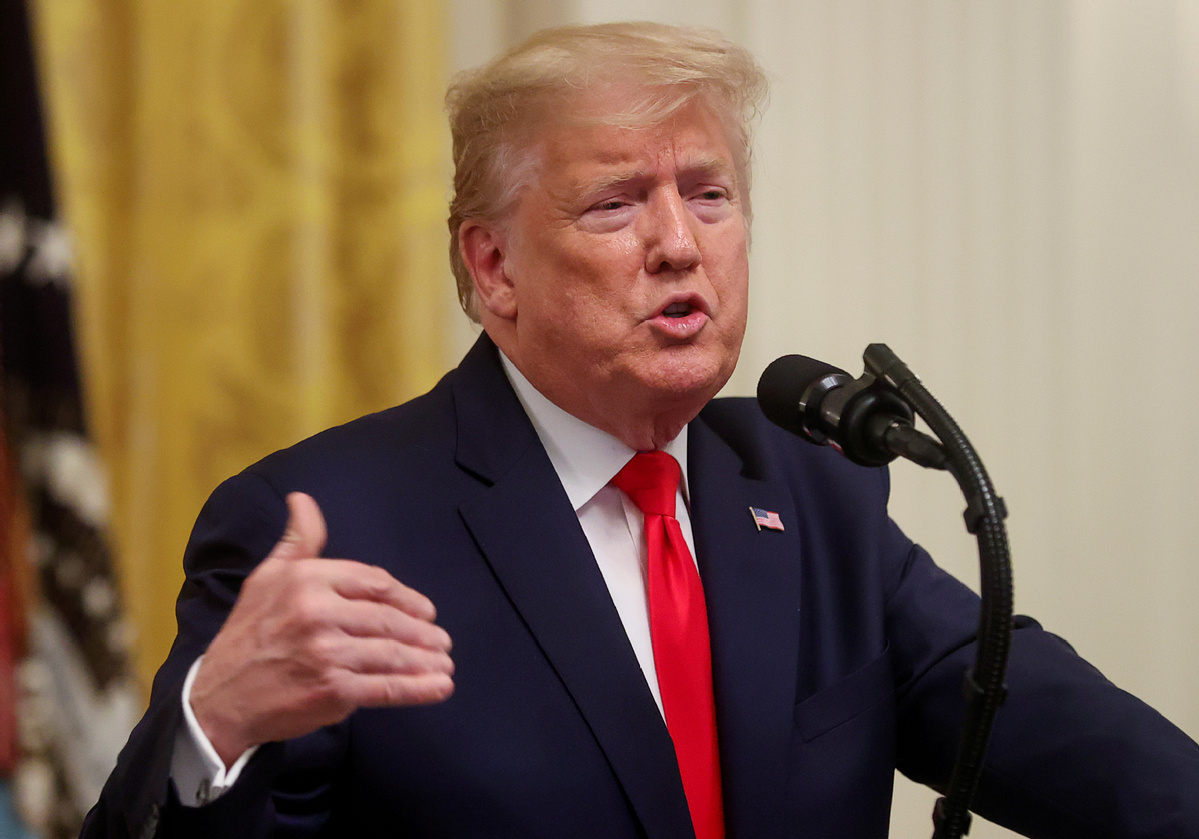 WASHINGTON - US President Donald Trump was the ringleader of an effort to coerce Ukraine to dig up dirt on a domestic political rival, "worked hard" to cover it up and has shown no remorse, Democratic lawmakers said on Friday in his impeachment trial.
In their third and final day of opening arguments, Democrats tried to cement their case that Republican Trump had abused his power by pressuring Kiev to investigate Joe Biden, a former US vice president and a contender for the 2020 Democratic presidential nomination, and then obstructed Congress' inquiry into the matter by barring witnesses and withholding documents.
The Democratic-led House of Representatives last month passed two articles of impeachment, setting the stage for a trial in the Republican-led Senate on whether to oust Trump before he seeks a second term in a November election.
It is the third such proceeding in US history.
Representative Hakeem Jeffries, one of the House managers prosecuting the case, said Trump was "calling the shots" in soliciting Ukraine's interference in the 2020 US election and others in the White House assisted him in trying to hide evidence of the misconduct when it was exposed.
"President Trump tried to cheat, he got caught and then he worked hard to cover it up," said Jeffries, who added that there was a "toxic mess" in the White House that needed to be cleaned up on behalf of the American people.
Trump denies any wrongdoing and describes the impeachment as a hoax.
Democrats have accused Trump of pressuring Ukrainian President Volodymyr Zelenskiy in a July 25 phone call to investigate Biden and his son Hunter, who served on the board of Ukrainian energy company Burisma.
They say Trump temporarily withheld $391 million in US military aid to Ukraine as leverage for his demands.
Trump's allies have argued his conduct does not rise to the level of an impeachable offense. The US Constitution sets out the impeachment process for removing a president who commits "high crimes and misdemeanors."
"He has shown neither remorse nor acknowledgement of wrongdoing," said Democratic Representative Adam Schiff, who has spearheaded the prosecution of Trump in the trial. "Do you think if we do nothing, it's going to stop now?"
Democrats this week have outlined their charges that Trump only grew interested in corruption in Ukraine when it appeared that Biden could become a serious political threat.
ABC News said on Friday it had heard an audio recording from April 2018 in which Trump is heard saying he wants the dismissal of then-US ambassador in Ukraine, Marie Yovanovitch.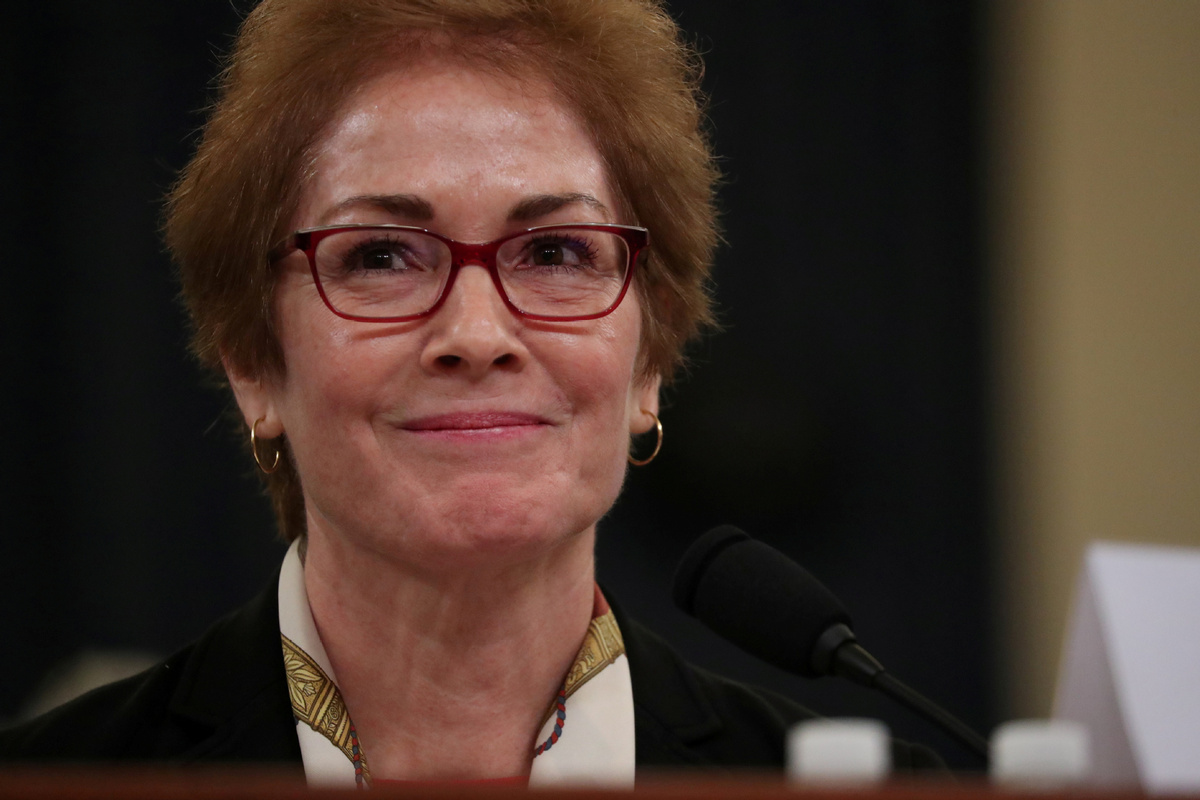 "Get rid of her!" Trump said in the recording, according to ABC News. "Get her out tomorrow. I don't care. Get her out tomorrow. Take her out. Okay? Do it."
Trump made his remarks while speaking to a small gathering of people that included Lev Parnas and Igor Fruman, two former associates of Trump's personal lawyer Rudy Giuliani, ABC News reported. Parnas and Fruman have been charged in New York with violating election campaign finance laws.
If true, that would bolster Democrats' argument that Trump associates spent nearly a year trying to oust Yovanovitch because they saw her as an obstacle in their efforts to pressure Ukraine.
Trump has said he had the right to fire Yovanovitch, which he did in May 2019.
"Every President in our history has had the right to place people who support his agenda and his policies within his administration," said White House spokeswoman Stephanie Grisham.