Psychologists unite to help front-line medical workers
Share - WeChat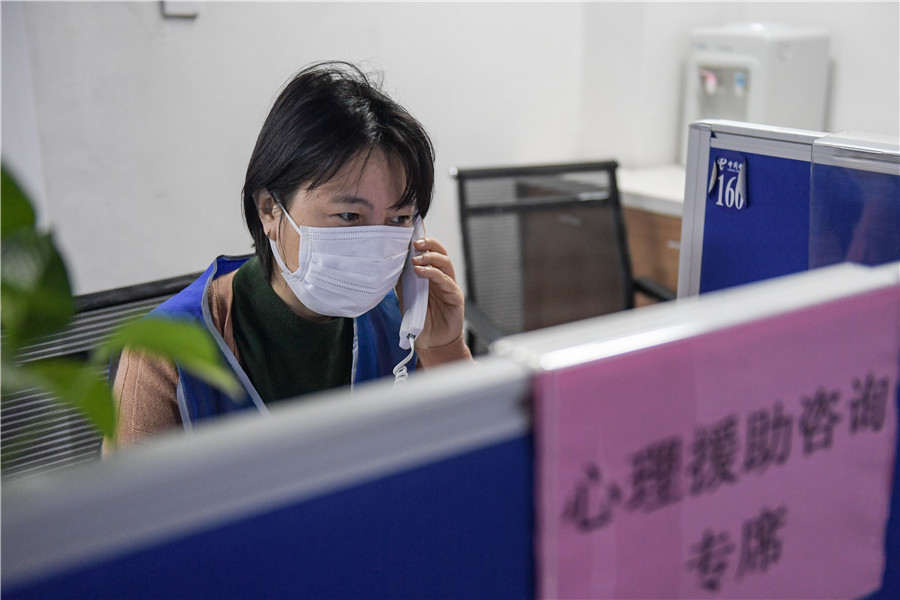 Internet plays key role in providing assistance
Lu Lin, a psychological counselor based in Wuhan, Hubei province, the epicenter of the novel coronavirus outbreak, was deeply moved by a phone call late last month from a local nurse.
The caller sobbed over the psychological assistance hotline, which Lu and her colleagues had volunteered to operate.
She said that the previous day, three patients had died in the wards she was responsible for.
She added that every day, she had to don protective clothing, which restricts her movements, for at least 10 hours in quarantine wards isolated from the outside world, where sometimes bodies have yet to be removed.
Even worse, some of her colleagues have become infected by the virus.