Car sales estimated to drop in Q1
By Zhao Shiyue | chinadaily.com.cn | Updated: 2020-02-10 16:06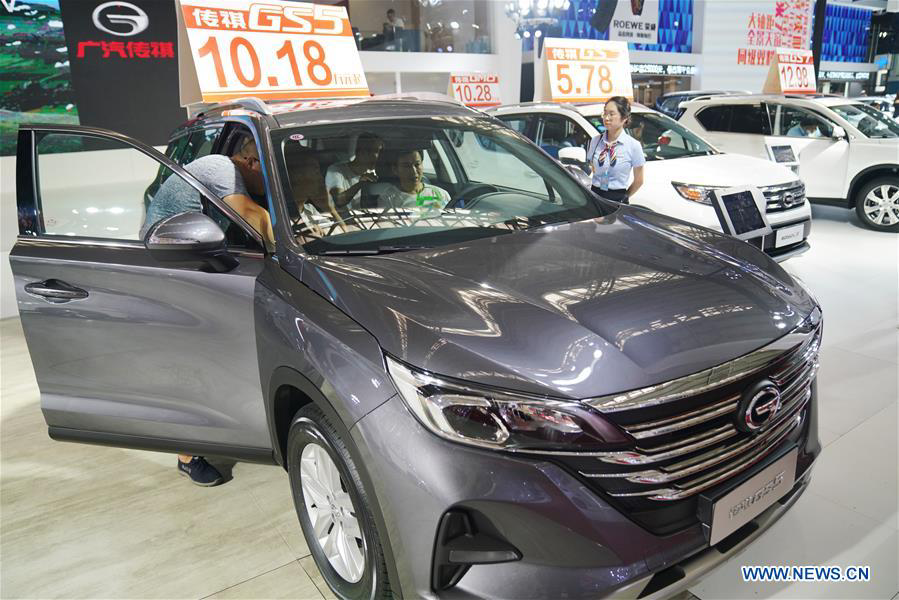 Car sales in China are estimated to slump in the first quarter of 2020 as the novel coronavirus concerns the industry, posting a three percent decline in whole year performance compared to 2019. But the market is expected to rebound starting in mid-February, according to Securities Daily.
As the epidemic spreads across the country, many car factories face full-scale shutdowns and are likely to resume production after Feb 10, bringing huge pressure to the industry's supply chain and cash flow.
Hubei province, epicenter of the novel coronavirus outbreak, is host to China's important automobile producing areas such as Huanggang, Xiangyang and Shiyan, manufacturing vehicles for Dongfeng Honda, SAIC General Motors and supplying components for several international mainstream auto parts makers.
The epidemic will be of high certainty to have a largely negative impact on the Chinese auto industry, analysts from CITIC Securities said. Even the work is resumed after Feb 10, the production capacity of China's automobile industry won't recover quickly due to the slowdown of the turnover efficiency of industrial chains.
However, analysts from Great Wall Securities had positive expectations for the industry. It noted the supply side has seen little impact on a year-round basis since production loss during the outbreak is temporary, which can be quickly made up by a boom when the epidemic ends.
Cui Dongshu, president of China Passenger Car Association, said the virus would severely affect China's car parts exports. "We need try our best to ensure auto enterprises recover soon with focus on OEMs, and promote the orderly recovery of car parts enterprises."
Apart from the supply side, demand side sectors including car sales, rent and after-sale services also face downturn pressure.
According to Ye Qing, deputy director of the Hubei Provincial Bureau of Statistics, car sales in the first quarter this year would see a 30 percent drop compared with the same period in 2019.
To overcome difficulties, many auto enterprises have adjusted their business strategies to relieve the burden of dealers. For instance, Volvo provided a total of more than 10 million yuan in subsidies for dealers to further alleviate their financial pressure.
The China Automobile Dealers Association also submitted reports to the China Banking and Insurance Regulatory Commission, the Ministry of Commerce and related authorities, hoping they offer industry-specific policy support to combat the challenges brought by the outbreak, including simplifying review and approval procedures on debt extension, increasing credit limits, accelerating lending efficiency and lowering the cost of financing.
An analyst from CITIC Securities told Securities Daily the car sales were estimated to fall 17 to 20 percent in the first quarter, but would witness a spike in demand with 15 percent growth in the second quarter once the outbreak is under control.