Remote work a new normal for Beijing employees
Share - WeChat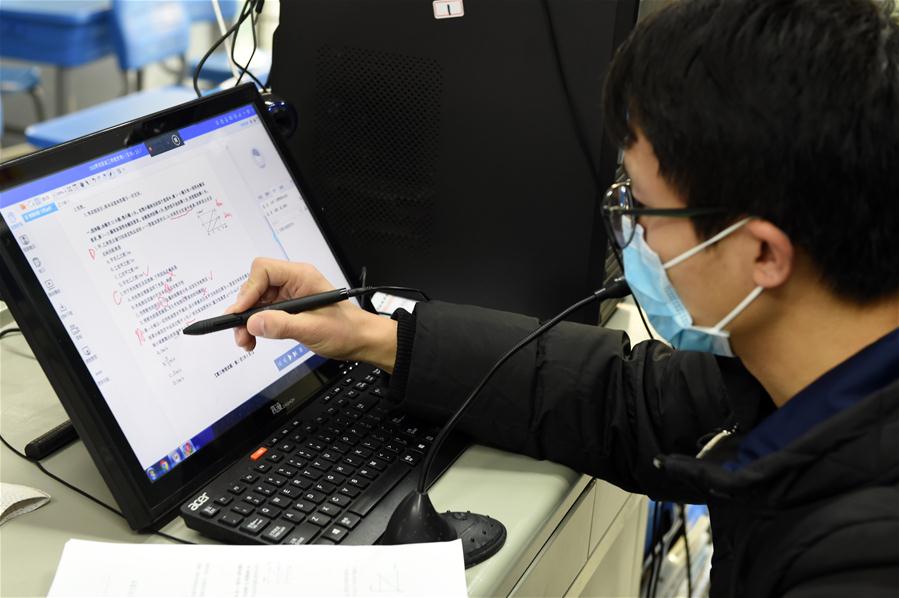 Most employees in Beijing are working from home after businesses resumed operations amid the outbreak of the novel coronavirus, according to a survey.
Over half of respondents in Beijing said they work from home when returning to their jobs after the extended Spring Festival holiday, according to a survey conducted by Dataway, a market research and consulting firm in Beijing. About one-fourth of respondents said they work at the office.
Among the respondents, 16.7 percent said their companies adopted flexible office hours to help employees avoid peak commuting hours.
The survey shows over half of employees in Beijing returned to work before or on Feb 3. The seven-day Lunar New Year holiday had been extended to Feb 3 from Jan 30 to contain the spread of the novel coronavirus.
A third of respondents said they restarted work on Feb 10.
Beijing, along with many provincial regions, asked enterprises except for those involved in key sectors not to resume work before Feb 10.
In terms of the assistance they need in operations, most middle and large-sized enterprises surveyed said they needed epidemic prevention and control materials, while over half of small and micro-sized businesses hoped to have their rent and tax reduced or exempted.
According to the survey, the top two reasons for panic among the public are rumors and the shortage in disease prevention and control materials.
Two-thirds of the respondents said face masks and disinfectants were out of stock in their neighborhoods.