2nd round of pairing program announced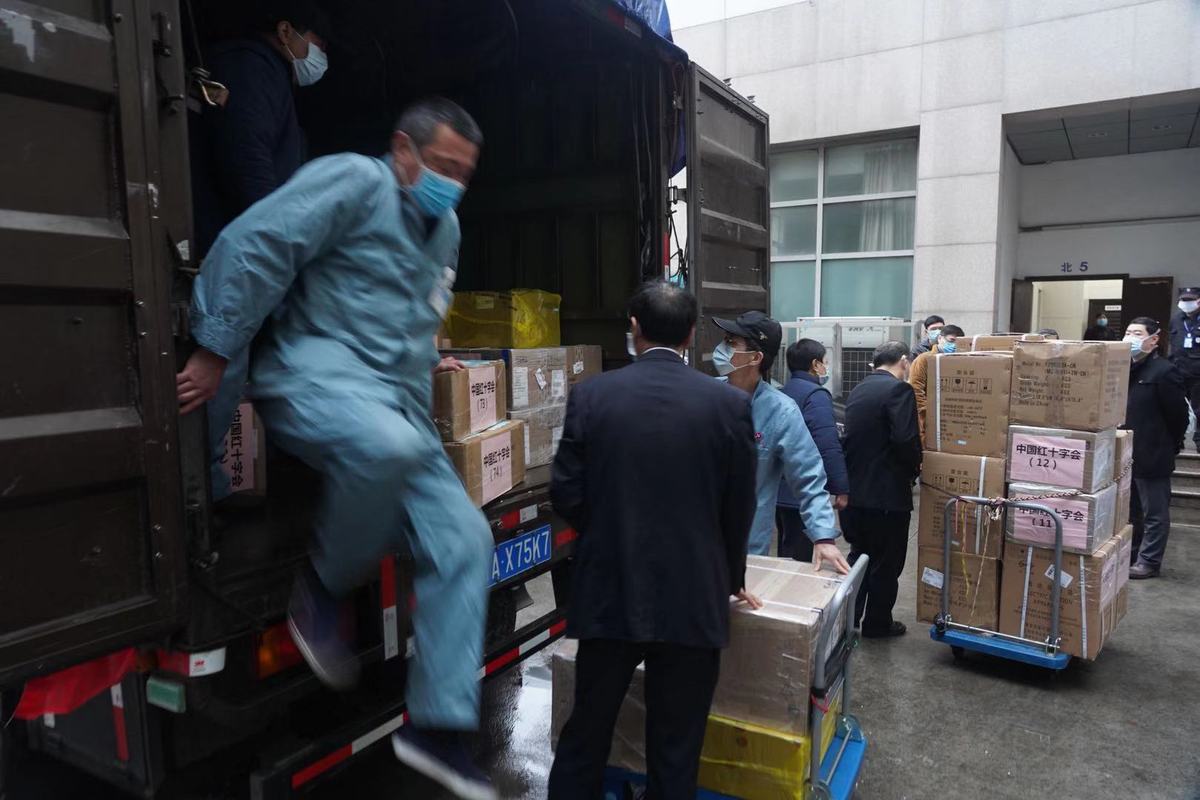 A total of 19 provinces, municipalities, regions to help Hubei battle epidemic
A new round of "pairing assistance" has been launched, with 19 provinces mobilized to alleviate pressure on cities in Hubei province hit by the novel coronavirus.
The latest pairing effort, which aims to support 16 cities and prefectures in Hubei, was announced by the National Health Commission on Monday.
Wuhan, the provincial capital and the city hardest hit by the outbreak, is not included in the project as it has already received more than 11,000 medical personnel nationwide in past weeks.
The first round of pairing assistance, which assigned 16 provinces, autonomous regions and municipalities to assist 16 cities and prefectures in Hubei, was launched on Feb 7 by the Joint Prevention and Control Mechanism of the State Council.
The second round announced on Monday will pair three more areas with Hubei. Under the two projects, some cities severely hit by the epidemic disease will receive joint assistance from two partners.
For example, Xiaogan, with 2,642 patients infected by Monday midnight, will be backed by both Chongqing municipality and Heilongjiang province. Huanggang, with 2,332 cases, will be supported by Shandong and Hunan provinces.
"Assistance plans should be made after joint consultation with local governments to meet their accurate demands," said a notice released by the commission on Monday.
It also emphasized that regions giving assistance should also be concerned with their own disease control work and enhance the local recovery rate while bringing down the fatality rate.
Based on experiences from the first round of the project, medical personnel consisting of doctors, nurses and experts on disease prevention and management will be a core part of the assistance.
On Monday night, Jiangsu province rallied a team of 304 medical personnel from 10 cities, and Shandong, which sent a team of 143 medical staff during the first round, had a second team depart for Hubei on Tuesday.
Wang Hesheng, former vice-minister of the National Health Commission who was recently appointed as a standing committee member of the Communist Party of China's Hubei Provincial Committee, said second-tier cities in the province lag behind Wuhan in medical resources and technology.
He highly appreciated the assistance nationwide and called for cities in Hubei to give sufficient logistics support to those medical teams.
The project moved netizens, with many saying it is a clear reflection of the country's solidarity amid the outbreak.
"This shows Chinese people's great determination to face difficulties shoulder-to-shoulder. China is the country where such resource allocation on a large scale can be achieved within days," a netizen commented on Sina Weibo.