New virus detection lab opens in Wuhan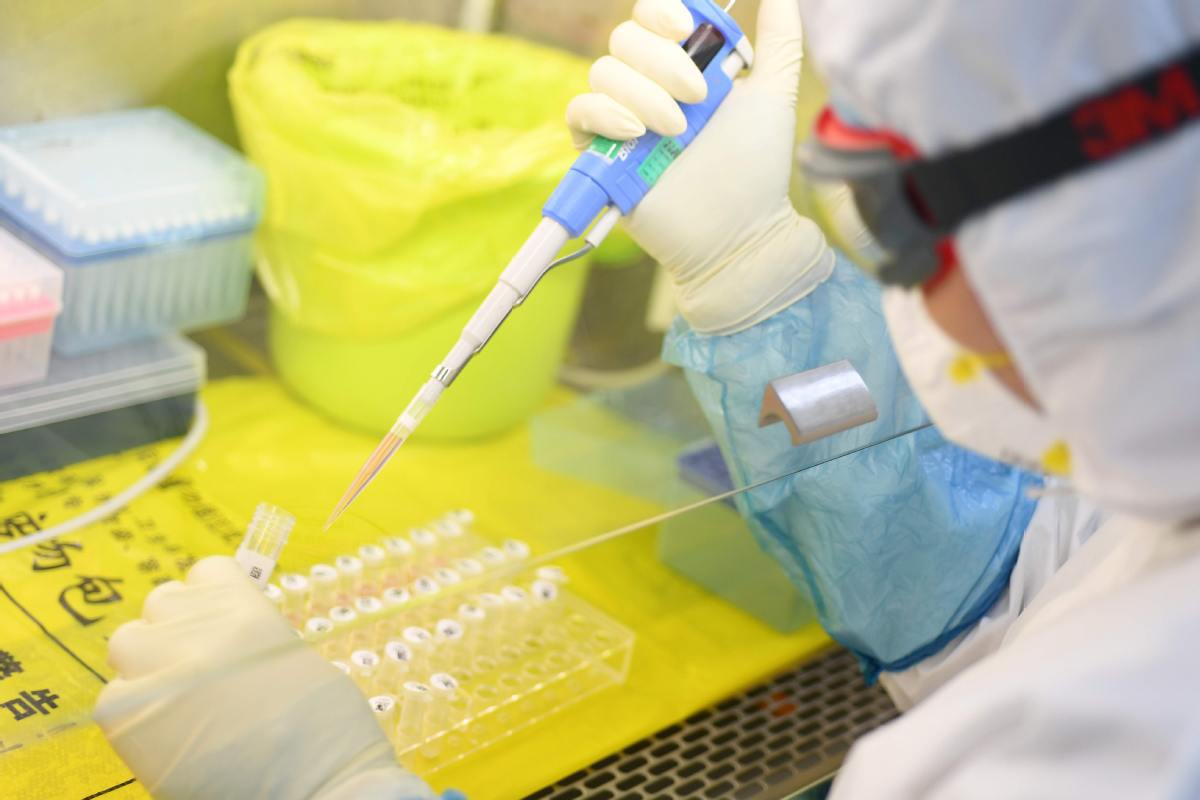 The new virus detection lab, built by centrally-administered State-owned enterprises in Wuhan, the epicenter of the novel coronavirus outbreak, will help the region to speed up testing for novel coronavirus infection, according to information released by the country's top State assets regulator.
The lab, named "Huoyan", was jointly built by the local government, central SOEs and other institutions. It has a floor area of about 2,000 square meters and is designed to test 10,000 samples per day. It was put into operation last week, said the State-owned Assets Supervision and Administration Commission of the State Council.
The commission said that the lab will help provide Wuhan and its surrounding cities with sufficient testing capabilities.
Construction began on Jan 29, according to the Second Harbor Engineering Co, a subsidiary of State-owned China Communications Construction Co. Nearly 300 workers participated in the construction using more than 20 vehicles.
Schneider Electric China supplied two sets of Galaxy VM series three-phase uninterruptible power equipment and sent experts to assist the operation of the new 24-hour-working lab in Wuhan.
To meet the lab's needs, Schneider Electric deployed these uninterruptible power supplies from Changsha in Central China's Hunan province, and shipped them to Wuhan with a team within one day, the statement said.
Since the testing equipment requires continuous power supply for 24 hours to improve detection efficiency, and demand high operational stability and reliability, the team completed equipment installation overnight and will stay on site to ensure the lab's uninterruptible power supply.
Schneider Electric said it will respond to the further needs of the "Huoyan" lab and provide continuous operation and maintenance support.