Anti-Huawei pressure ploy losing steam: China Daily editorial
chinadaily.com.cn | Updated: 2020-02-12 20:45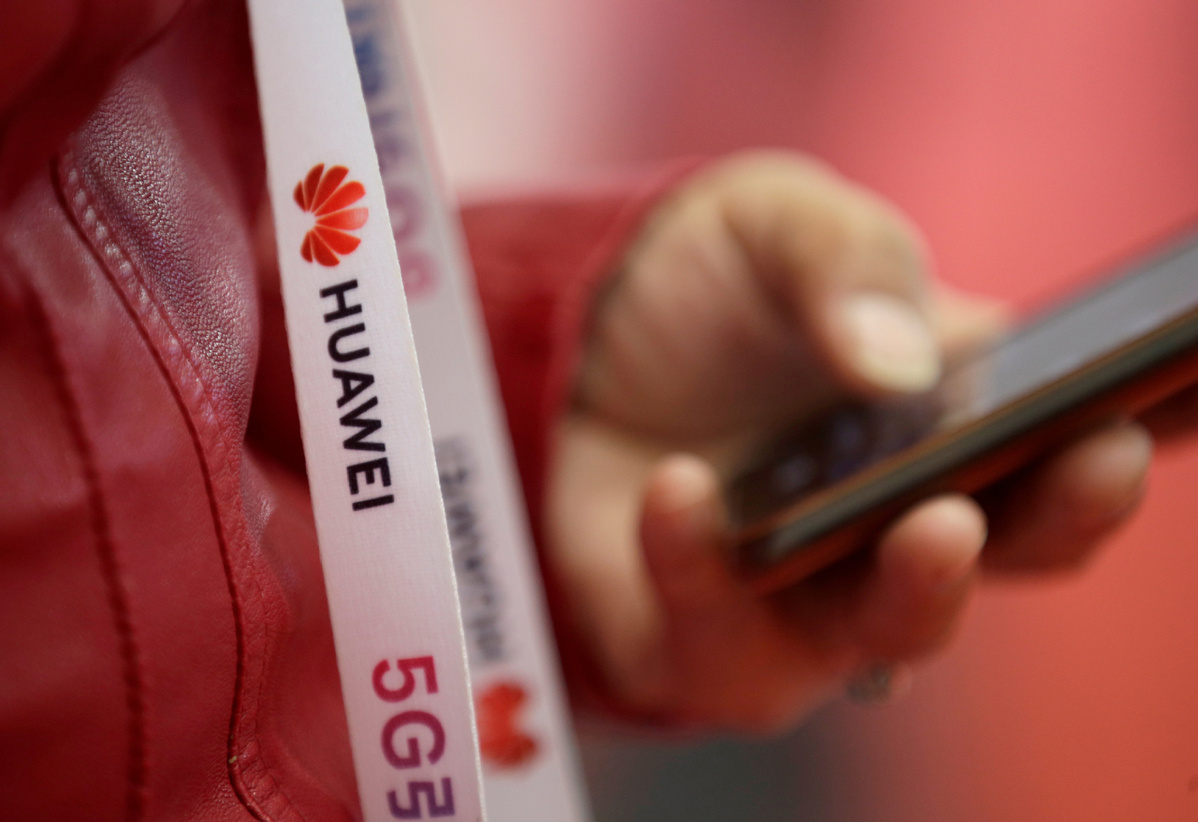 As if it seems to believe that lies, if repeated a thousand times, will become the truth, the United States has once again harped on the same old tune of Huawei posing a grave national security threat to its allies should they roll out their 5G networks using the company's technology and equipment.
According to The Wall Street Journal on Tuesday, the Chinese telecommunications equipment giant can use "back doors" to access network data without the carrier's knowledge, potentially giving the Chinese government a potent spy tool. And quoting national security adviser Robert O'Brien, it showed the precise itch that the US cannot stop scratching: "Strategically, we see a company that can use its position in the market to advance the aims of the Chinese Communist Party," he said, yet again without providing any concrete evidence.
When pointing an accusing finger at Huawei, the official seemed to have forgotten about his agency's vast data gathering programs revealed by former US National Security Agency employee Edward Snowden years ago, which enabled the spy agency to routinely install hidden surveillance tools in the products of such high-tech companies as Cisco, Dell and Juniper Networks.
It is especially despicable that he made his irresponsible remarks despite Huawei having emphatically rejected such baseless accusations, and stressed time and again that it "has never and will never do anything that would compromise or endanger the security of networks and data of its clients".
What makes the scare game being played by Washington look clumsy and desperate is that after years of review, the UK government, the German Federal Office for Information Security, the European Commission, and many other institutions have all concluded that Huawei poses no security threat and should not be specifically excluded from networks.
Still, the US has revved up its smear campaign, because many of its European allies have already decided to base their 5G network plans on technological and economic interests, rather than geopolitical considerations, despite increasing pressure from Washington.
After all, an outright ban on Huawei will not only hold back 5G rollout in Europe for years, but also cause huge additional costs given the company's dominant role in existing 4G networks.
In a latest blow to US bid to engineer a clampdown on Huawei, lawmakers from German Chancellor Angela Merkel's ruling conservatives on Tuesday backed a position paper on 5G mobile networks that stops short of banning Huawei, even though it recommends tougher rules on foreign vendors. The document was drafted by Christian Democrat leaders to address the concerns of party rebels who see Huawei as a threat to national security. Before that, the UK already ignored US calls to ban Huawei totally despite the latter's threat to end their intelligence-sharing.
Washington should learn to respect its allies, and stop crying wolf over Huawei before it loses too much face.