French photographer captures Beijing street scenes in unusual time
Share - WeChat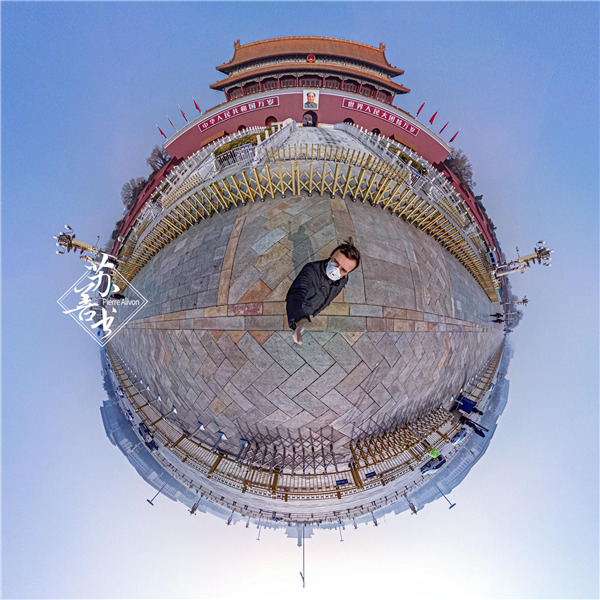 "These days with this silence, very few people are circulating in the streets, as if the Beijing dragon fell asleep," Alivon said.
In one of Alivon's photos, Sanlitun, one of the capital's most dazzling fashion and lifestyle quarters, has also temporally shed its hustle and bustle — shoppers are few and far between, with the towering glass and steel department stores standing against the azure sky.
Aside from the city's amplified magnitude and also bleak street scenes in the time of the coronavirus outbreak, Alivon also captured those souls that are working to keep the city on track.
Through his lens, delivery boys braved the snow riding their electric scooters around the city to make sure hungry stomachs are filled in time; sanitation workers toiled away on the roads to clear away the snow and keep the streets tidy; medical workers walked in a grave and hasty manner to hospitals.