Face mask markup attracts ire, but retailers still need some incentive
By WANG YIQING | China Daily | Updated: 2020-02-14 07:48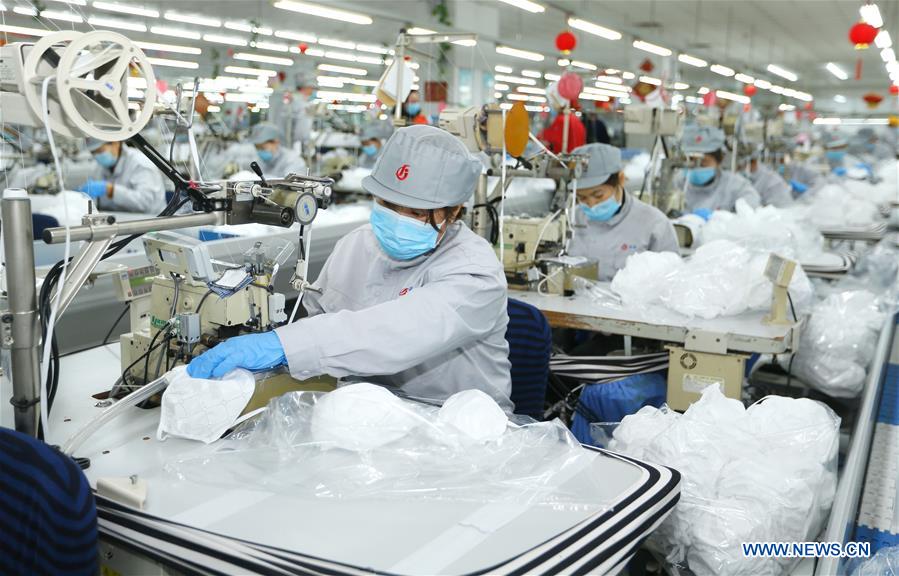 Since the outbreak of the novel coronavirus, authorities at various levels have made great efforts to stabilize the prices of commodities, especially daily necessities and those needed to prevent and control the epidemic, such as masks and sterilization supplies.
Some merchants who took advantage of the epidemic situation to jack up prices and make exorbitant profits have been seriously dealt with. Recently a pharmacy in Honghu, Hubei province, was fined by the local market supervision authority for selling masks it bought for 0.6 yuan at the retail price of 1 yuan, provoking widespread discussion.
Honghu's market management authority said it was illegal for the pharmacy to sell the masks at such a high retail markup. Local market regulations prohibit anybody from increasing the prices of medical and sterilization supplies needed to prevent an epidemic. Regulations say commodities that do not have a reference price are limited to a retail price markup of no more than 15 percent during this period.
But many netizens supported the pharmacy's pricing of the masks, reasoning that it was bearing higher costs in procuring them during an epidemic. Many even felt the mask was being sold cheap, considering the nationwide shortage and the high retail prices of masks in many regions.
Stabilizing commodity prices is the responsibility and good intention of the local market management authority. But the problem is how to make a clear distinction between reasonable rise in prices because of increasing costs and the intentional raising of the same by some to make exorbitant profits during a difficult time.
Local authorities should avoid hypercorrection in the fight against illegal price hiking. If the authorities place a blanket ban on price hikes despite the difficulties retailers face in procuring goods because of increasing transportation and labor costs, it will make retailers less enthusiastic about normal operations and could even force them to stop selling commodities that the public are urgently in need of. This, in turn, will hit market supplies and, eventually, hit people's livelihoods.