Chinese language gains appeal in Africa as first private university in Kenya establishes Confucius classroom
By Otiato Opali in Nairobi, Kenya | chinadaily.com.cn | Updated: 2020-02-14 22:51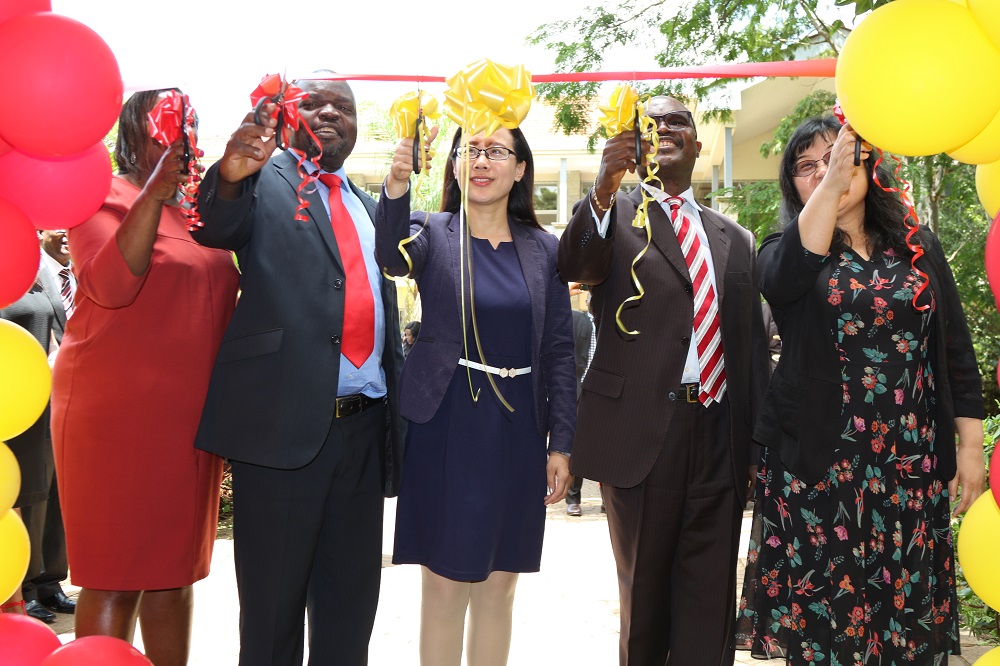 The United States International University or USIU-Africa became the first private university in Kenya to receive approval and funding to establish a Confucius classroom as interest in the Chinese language gains popularity among learners in Africa.
Speaking during a colorful opening ceremony held on Thursday at the USIU-Africa campus in Nairobi, Kenya, Li Jing, the dean of the Confucius Institute at the neighbouring Kenyatta University, welcomed the growing interest in the Chinese language among Kenyans.
"Our main reason of setting up this classroom at USIU - Africa is to strengthen educational cooperation between China and Kenya by means of supporting and promoting the development of the Chinese language education to increase mutual understanding and friendship between the young people of China and Kenya," Li said. "We pledge to provide scholarships to bright students and organize summer camps for students and teachers of the Chinese language."
Li added that the Confucius classroom at USIU-Africa has been established in collaboration with the Confucius Institute at Kenyatta University and aims to strengthen the role of Confucius Institutes globally by promoting the teaching and learning of Chinese language and culture.
Zairra Kasuba, a second year student at USIU-Africa in Nairobi said she has enrolled for the class to learn more about Chinese culture as well as to create more future opportunities for herself.
"I am a student from Zambia and the Chinese government has made significant investment in our economy. This has created many avenues of collaboration between our government and the Chinese people and I believe by learning the Chinese language, I will be better placed to take advantage of such collaborative efforts," Kasuba said. "I also love the Chinese way of life and by learning their language, I expect to learn more about their culture and world view."