US stocks slip after spike in coronavirus cases
By SCOTT REEVES in New York | China Daily Global | Updated: 2020-02-15 00:54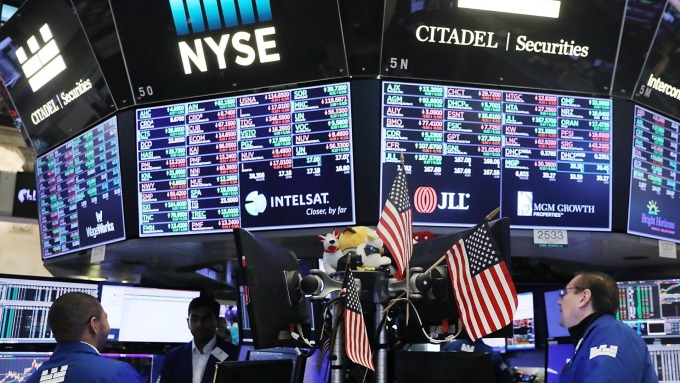 US stocks closed lower Thursday after China said a change in reporting methodology resulted in a sharp increase in infections and deaths from the new strain of coronavirus.
The decline followed a strong performance on Wednesday, when all three major US stock indexes closed at record highs as fears about the new coronavirus penumonia, also called COVID-19, appeared to ease.
On Thursday, the Dow Jones Industrial Average fell 128.11 points, or 0.4 percent and closed at 29,423.31. The S&P 500 slid 5.51 points, or 0.2 percent, to 3373.94. The Nasdaq Composite dipped 13.99 points, or 0.1 percent, to 9711.97.
For the first time, China reported clinically diagnosed cases in addition to laboratory-confirmed cases of the coronavirus. Overnight, 14,840 cases, including 13,332 clinically diagnosed cases, were reported in Wuhan, the center of the outbreak, the World Health Organization (WHO) said.
There have been 15 confirmed cases of the virus in the US, and the outbreak is limited to six states, the Centers for Disease Control and Prevention (CDC) said.
But New York investment bank Goldman Sachs said a decline in tourism and exports to China could slice as much as half a percentage point off annualized US growth in the first quarter.
The China Association of Automobile Manufacturers, a government-backed organization, on Thursday said auto sales in January fell 18 percent to 1.94 million vehicles.
Sales usually decline during the Lunar New Year celebration, but the decline may continue into February as major cities such as Wuhan are locked down and travel is restricted.
While US stock markets showed a mild case of the jitters, the threat of economic disruption caused by the virus lowered demand for oil, and depressed prices.
The International Energy Agency (IEA), an autonomous intergovernmental organization based in Paris, said Thursday that worldwide demand for oil is likely to drop in the first three months of 2020 — the first decline in more than 10 years.
The IEA also reduced its growth forecast by 30 percent, or 365,000 barrels a day, from its January estimate.
"Global oil demand has been hit hard by the novel coronavirus and the widespread shutdown of China's economy," IEA said in a report. "The consequences of Covid-19 for global oil demand will be significant."
The price of Brent crude, a worldwide benchmark, closed Thursday at $56.51 a barrel, down from a 52-week high of $75.60. The price for West Texas Intermediate Crude, a US benchmark, declined by 10 cents a barrel, or 0.19 percent, to $51.59. The 52-week high is $66.60. (A barrel is 42 gallons, or about 159 liters.)
In 2002, China's demand for oil was 5.7 million barrels a day. By 2019, demand had more than doubled to 13.7 million barrels a day, or about 14 percent of the global total and more than 75 percent of global oil demand growth, IEA said.
In response to lower demand, producers are cutting back. The IEA said the world's supply of oil declined by about 800,000 barrels a day, including a reduction of 710,000 barrel from OPEC. In December, OPEC agreed to further reduce production by 500,000 barrels to 1.7 million barrels a day until the end of March.