Shoppers spoilt for choice on retail front
By Zhu Wenqian | China Daily | Updated: 2020-02-17 09:06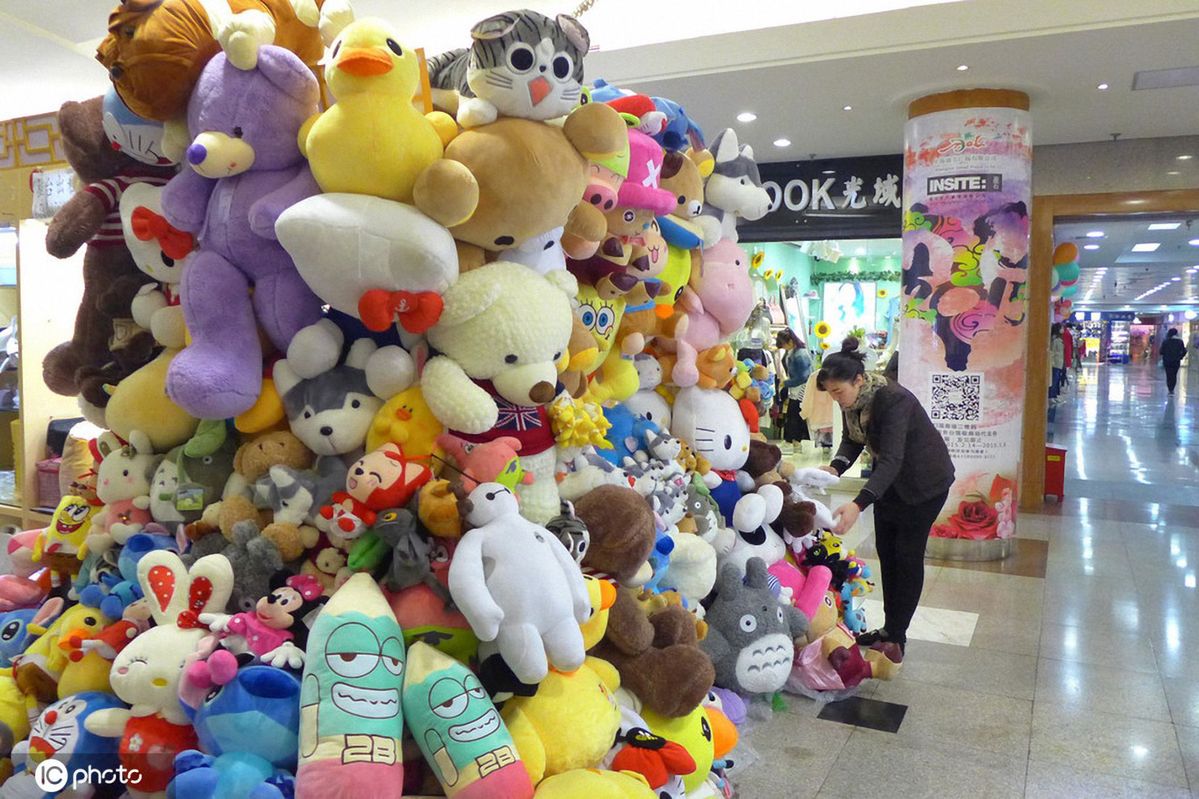 To keep pace with the times, Parkson has launched an online store itself. Buyers can purchase online and opt for home or office delivery, or pick up their shopping themselves at the store.
But not everyone has taken Parkson's route. Some foreign companies that forayed into the mall sector in China first familiarized themselves with the local commercial culture and consumer mentality. They have fared well because they offered stylish social spaces and fun events for consumers, experts said.
Raffles City, owned by Singapore-based CapitaLand, belongs to this league. It is one of Asia's largest real estate companies, and has been innovating its operations at its 15-year-old shopping mall near the People's Square in Shanghai.
There, it has integrated experiences and services. The company said it is trying to make both shopping and relaxing experiences for consumers increasingly smarter.
For example, the mall introduced some trendy cosmetics brands such as Hermes Beauty, Laduree, the first online-to-offline or O2O concept store of GNC, and perfume vending machine concept store Perfume Box. US retailer Bath & Body Works also launched its first store in China at the mall.
Besides holding various art exhibitions in the middle part of the first floor, the mall has introduced a large number of flash stores and events. Such innovations helped the mall to attract heavy footfalls, and the events themselves became hot topics of discussions among consumers, thus creating a strong word of mouth.
Raffles City opened its second mall in Changning district of Shanghai in 2017. In 2018, the mall converted its terrace into a city farm comprising a restaurant, a yoga studio, cooking classrooms, organic planting areas, craft workshops, and a mini-zoo. The renovation helped the mall to earn an extra 1.2 million yuan in annual revenue, the company said.
"The renovation has provided consumers a new kind of lifestyle. After the redesign, it has helped the restaurant on the terrace attract 15,000 customers every month on average," said Li Shouyu, general manager of Raffles City in Changning district of Shanghai.
In Hangzhou, Zhejiang province, the complex of Raffles City integrates a shopping center, an office building and a serviced apartments block. The mall has introduced a large number of flagship stores and concept stores. It also launched various events and areas like music festivals, a live music bar and an urban ski resort.
In a sense, the physical shopping areas' struggle for survival in the age of e-commerce can be compared to the cinemas' reinvention of themselves through audio-visual high-tech and on-site attractions, when faced with competition from television, personal entertainment devices and online content.
Similarly, demand for brick-and-mortar malls may not disappear in a hurry in spite of the convenience of e-shopping because consumers need a social space to meet up and spend their leisure time, retail experts said.
"If I go out to meet with friends on weekends, we usually prefer to go to a mall that has multiple fashion brands, good restaurants, cafes and a cinema, so that we can spend a long time there. That would be the easiest way for us to catch up with each other," said Tian Shen, a 27-years-old bank employee in Beijing.