Calligraphy exhibit in Japan highlights support for China during outbreak
Chinaculture.org | Updated: 2020-02-18 11:12
On Feb 10, a Chinese and Japanese calligraphy exhibition was unveiled at the China Cultural Center in Tokyo.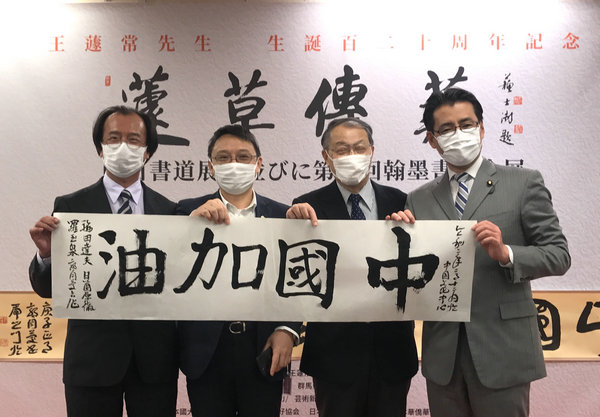 Due to the outbreak of the novel coronavirus, the opening ceremony and speech sessions for the event were cancelled.
However, many Japanese dignitaries in politics and culture visited the exhibition, during which they filmed videos and created calligraphic work to show solidarity with China, especially people in Wuhan, epicenter of the outbreak.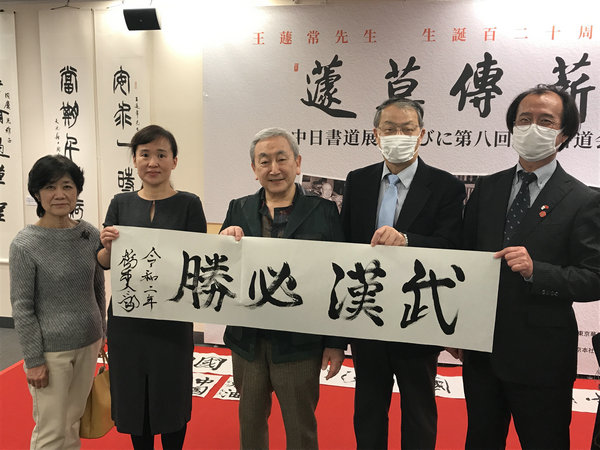 In celebration of the 120th anniversary of the birth of Chinese calligrapher Wang Quchang, hailed as the contemporary Wang Xizhi, an ancient calligrapher in the Jin dynasty (265-420), the show features 65 artworks created by 42 Chinese and Japanese calligraphers, including Wang and his disciples, Su Shishu, president of the China Calligraphers Association, and Fukuda Tatsuo, member of the Japanese House of Representatives.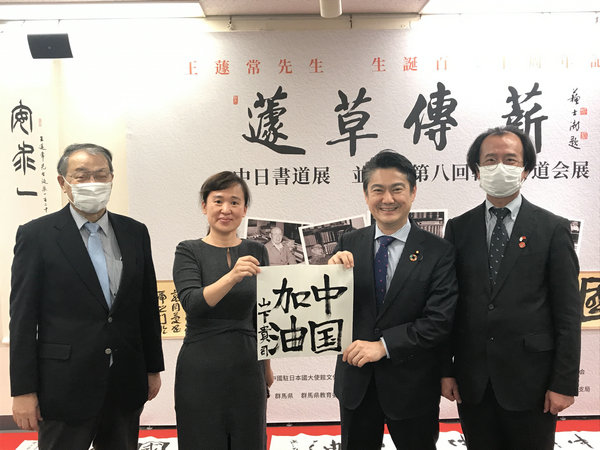 The exhibit runs through Feb 20.