China-ASEAN won't be affected in the long run
By Wang Kan | China Daily | Updated: 2020-02-27 07:28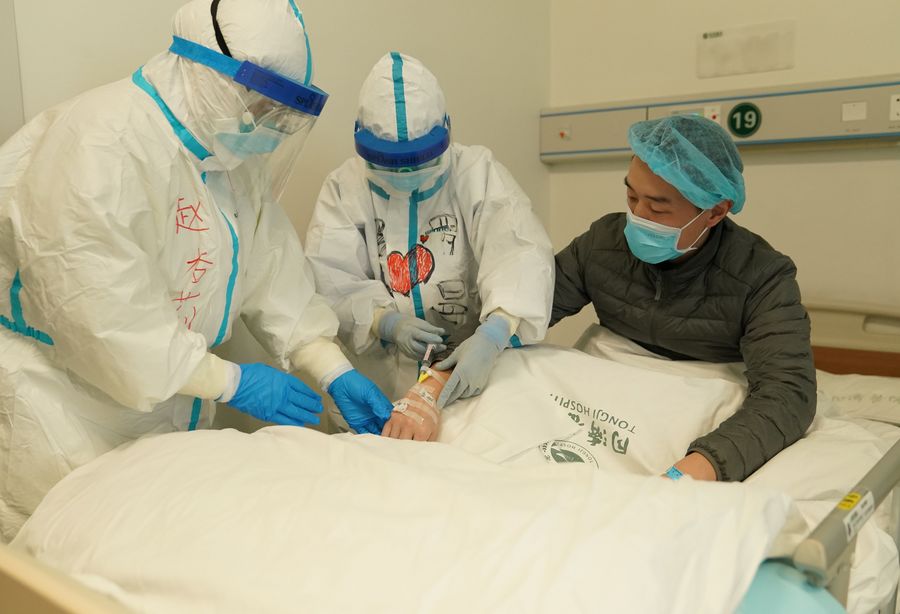 Editor's Note: Many ASEAN member states have supported China's fight against the COVID-19 outbreak. How will the epidemic affect the ties between China and the Association of Southeast Asian Nation members? Two experts share their views on the issue with China Daily's Wang Kan. Excerpts follow:
Strengthening cooperation key to better trade ties
In the short term, the COVID-19 outbreak will affect China-ASEAN cooperation in different fields. For example, the number of people traveling between China and ASEAN member states for business activities has shrunk drastically, and the custom restrictions and disruption in the supply chain has temporarily reduced China-ASEAN trade. Also, electronics, textile and auto companies are facing a difficult situation.
But since China's strict measures to contain the outbreak is producing results and an increasing number of industries in Chinese provinces and cities are resuming production, Sino-ASEAN cooperation may not suffer in the long run.
Despite being affected by the novel coronavirus outbreak, to different degrees, some ASEAN member states have vowed to jointly fight the epidemic with China, thanks to their long-established friendship.
And although the World Health Organization has declared the coronavirus outbreak a public health emergency of international concern, ASEAN members have expressed confidence in and support for China's measures to contain the epidemic.
Since the signing of the ASEAN-China Free Trade Area agreement in 2002, the two sides have strengthened and expanded trade cooperation. For instance, ASEAN overtook the United States to become China's second-largest trade partner in 2019.
China and ASEAN need to continue promoting trade and investment in a balanced and sustainable manner. Especially, by using the China-ASEAN Expo and China International Import Expo, the companies from the two sides can expand their presence in the international market and tap the potential for service trade and investment collaboration to become more competitive.
The two sides should also remain committed to strengthening cooperation through the China-proposed Belt and Road Initiative, including through the China-ASEAN Strategic Partnership Vision 2030 and Master Plan on ASEAN Connectivity 2025. They should also make sure the development plans are people-oriented and sustainable.
Besides, China and ASEAN need to jointly promote digital trade, 5G technology and smart city construction. They should also push forward the Regional Comprehensive Economic Partnership agreement to create a better environment for regional cooperation and development.
Yuan Bo, deputy director of the Research Institute of Asia, Chinese Academy of International Trade and Economic Cooperation
Promoting mutual interests is the need of the hour
The novel coronavirus outbreak has, to a certain extent, affected China-ASEAN cooperation, especially in trade. For example, it has restricted people-to-people exchanges, and affected the production and supply chains.
However, the COVID-19 has made China and ASEAN aware of some more aligned interests and common fields for cooperation and collaboration. In addition, not only ASEAN member states but also many other countries across the world have come to realize the significant role China plays in the global supply chain.
Moreover, since its features are distinct from other free trade areas, the ASEAN-China Free Trade Area, the largest free trade area among developing countries, has gradually evolved from an economic and trade community into an integrated community in many aspects over the past decade.
Furthermore, as China and ASEAN face severe challenges, largely because of the uncertainty over global trade, the two sides should pay greater attention to their respective economic and technological transformation.
It is important that both sides are clear about their complementarity in the field of commodities so they can take innovative measures to boost two-way trade and accelerate their economic transformation.
Mutual interests are of great concern to China and ASEAN member states, which means they should intensify cooperation on not only economic and trade but also cultural and other relevant fields.
The two sides should also remember that they can support each other to overcome trade and other risks and invigorate growth by setting up a mechanism to promote mutual interest.
Wang Yuzhu, a researcher at the National Institute of International Strategy, Chinese Academy of Social Sciences.
The views don't necessarily represent those of China Daily.