Artist frames the spirit of combating outbreak
By WANG RU | CHINA DAILY | Updated: 2020-02-27 08:07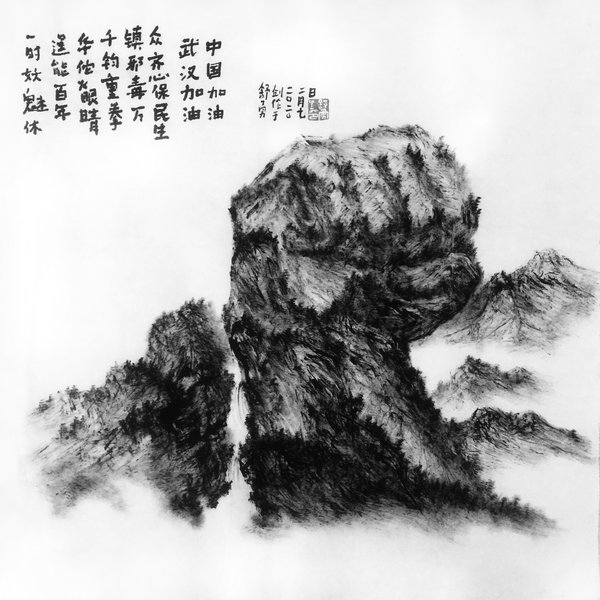 In a spectacular mountainous region, a towering peak looks like a giant clenched fist, giving the impression of a powerful force pointing into the sky.
This is the painting Fighting! Wuhan created by artist Shu Yong to encourage Chinese people to fight against the COVID-19 outbreak.
"The fist symbolizes courage, determination, firmness and solidarity. It means people are cooperating in the fight against the epidemic. Holding the fist high also means we swear to conquer the virus. It shows our confidence," says Shu.
The 46-year-old contemporary artist has been producing work, in several mediums, for more than two decades. His creations include oil paintings, sculptures, photography and performance art.